Fold's augmented reality feature is launching alongside a free plan for their Bitcoin Rewards Debit Card
San Francisco, Calif. – August 18, 2021 – Fold, the leading bitcoin rewards and payments app, announced today the release of their augmented reality (AR) feature that allows users to earn bitcoin and in-app benefits by exploring their physical surroundings.
Instead of finding rare creatures in the world around you, like in the hit game Pokemon Go, Fold users will now be able to discover and collect bitcoin around them.
Fold CEO Will Reeves commented, "The Fold AR feature provides a fun, interactive way for consumers to earn rewards in bitcoin for their everyday spending. So many people are interested in participating in the growing bitcoin economy but aren't sure how to get started. Fold makes it easy for anyone to get their first piece of bitcoin, whether it's through Fold AR via the app or the Fold card."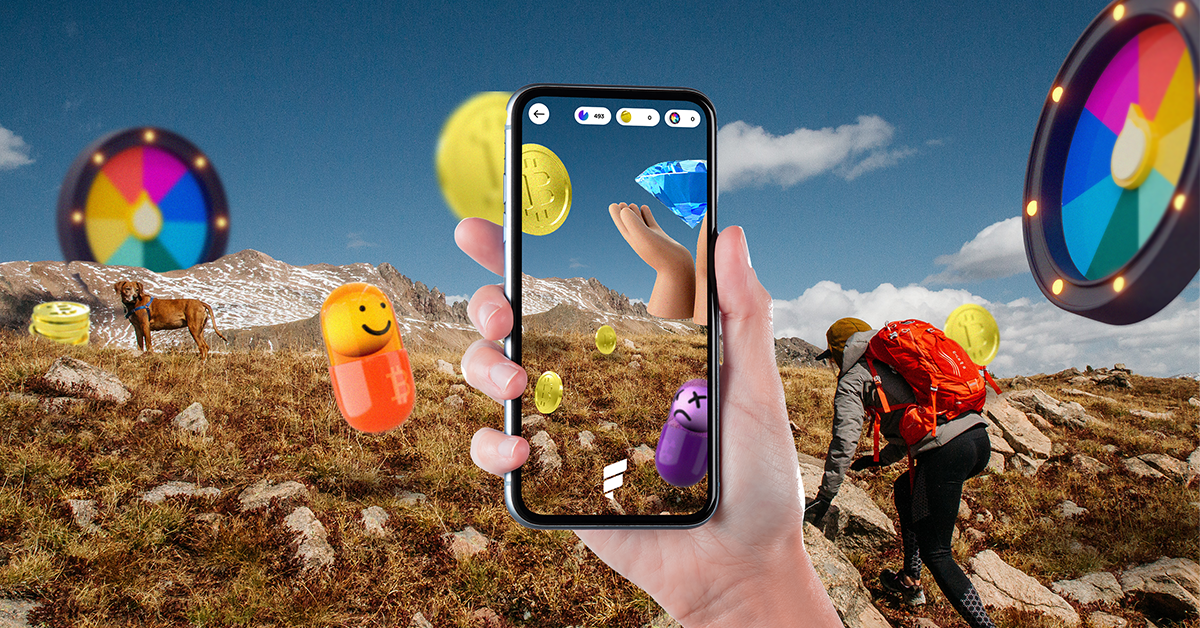 Users will be able to access the AR experience for a limited time every day starting later this month. Fold Visa Debit Cardholders will be able to collect even more bitcoin in the AR experience in addition to prizes that increase their odds at a better bitcoin cashback reward.
Fold Head of Design Rachel Mersky commented, "Pokemon Go was a phenomenon, it was really the first of its kind to bring augmented reality into the homes & lives of everyday people, turning the whole physical world into a game arena. We always say we want to meet our users where they are, whether they are bitcoin maximalists or curious newbies. What better way to do that than to literally bring bitcoin to wherever they are — and make earning and stacking sats fun?"
No Fee Fold Debit Card
Alongside the release of this AR experience, Fold is also removing all signup and activation fees associated with their Spin (formerly Intro) debit card. All US residents can now get started with the Fold Card for free by signing up for the Spin tier that rewards up to 25% back in bitcoin on every purchase.
As the first bitcoin rewards AR experience and debit card, Fold continues to leverage emerging technology and gamification to make bitcoin more accessible and engaging for everyone.
To learn more about Fold, visit foldapp.com and sign up to get notified when Fold AR is available to play: foldapp.com/ar
About Fold
Fold offers bitcoin cashback via its Visa debit card and mobile application. Fold enables its customers to earn bitcoin on everything they do: spending, saving and investing. Cardholders can win up to 100% back on every purchase, or even a whole bitcoin.
###
Contact:
Hillary Miller, hillary[at]foldapp.com