Available to Fold Cardholders August 25th - September 29th, 2021
September 9 - 29, 2021 update:
Looks like Lightning strikes twice...
We are still so amped up about our LN integration announcement, and the Lightning Spin design was so 🔥, that we decided to extend it through the end of September.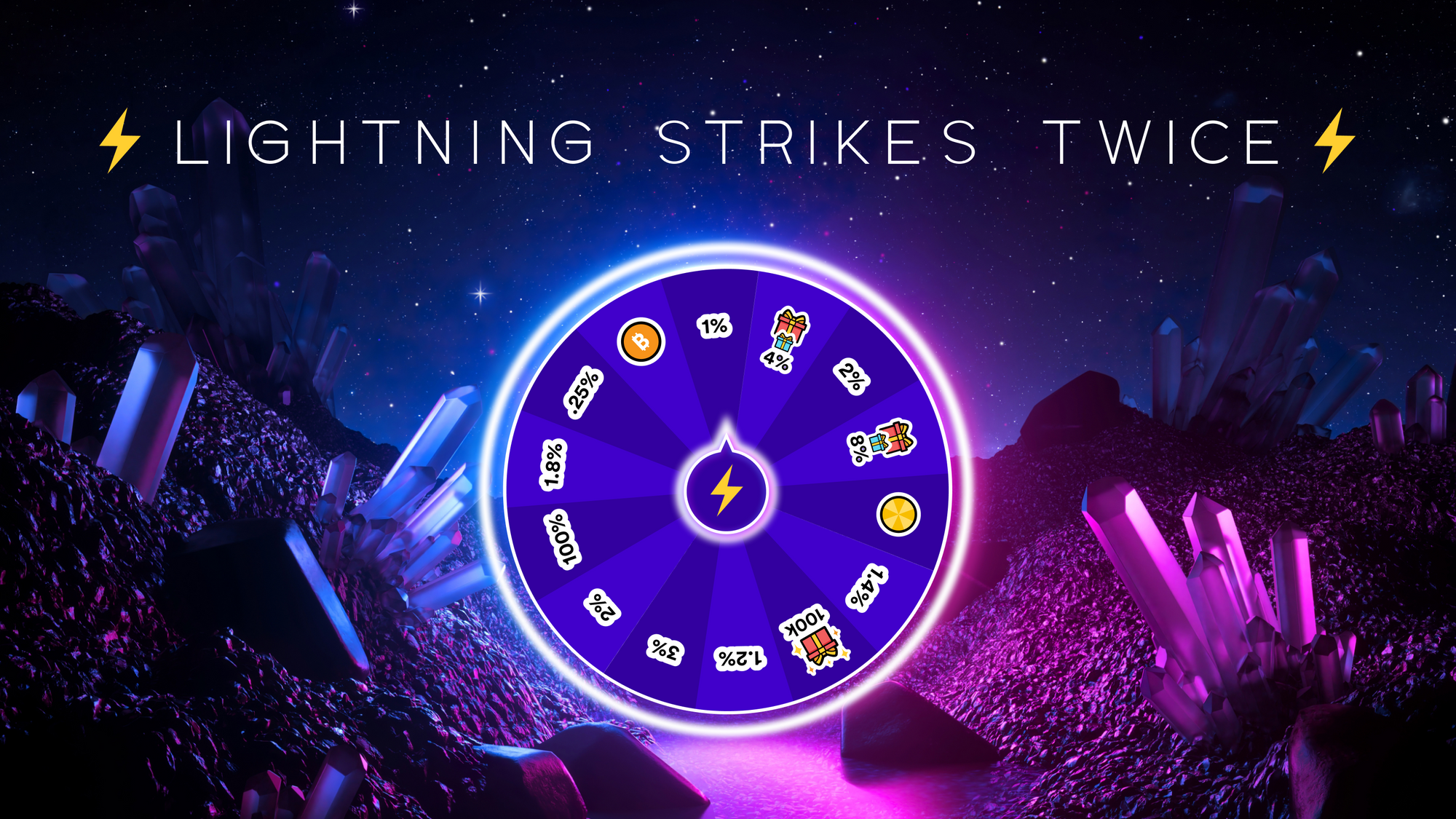 However, after hearing a lot of this: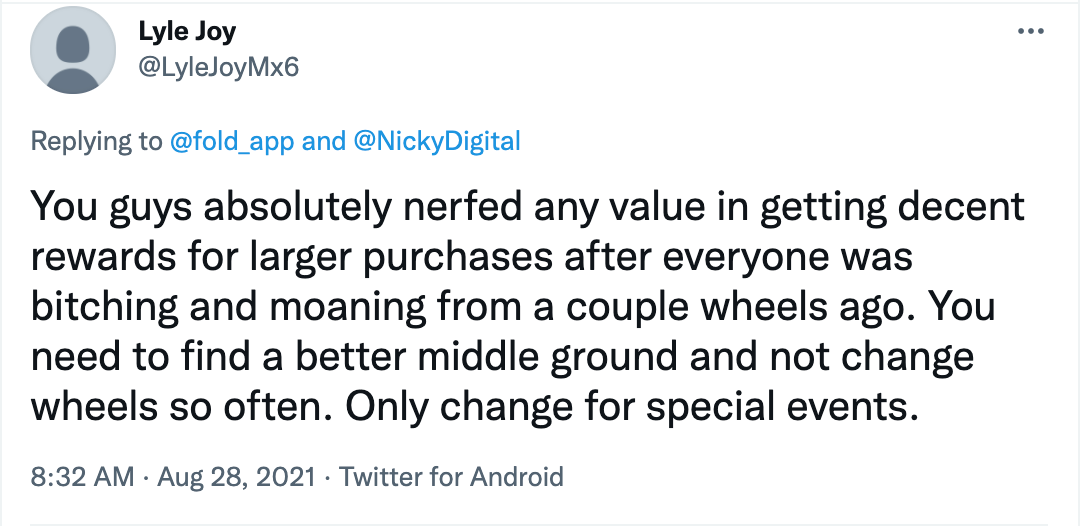 ...we knew that we had to make some adjustments to the odds.
So while we're keeping the ⚡ design, here's what will change:
Raised caps from $5 to $20 on all % prizes
Lowered minimum spend of both over/under prizes to $250, and lowered prize caps from $50 to $20
Lowered floor to 0.25%
Increased duration of wheel from 2 weeks to 3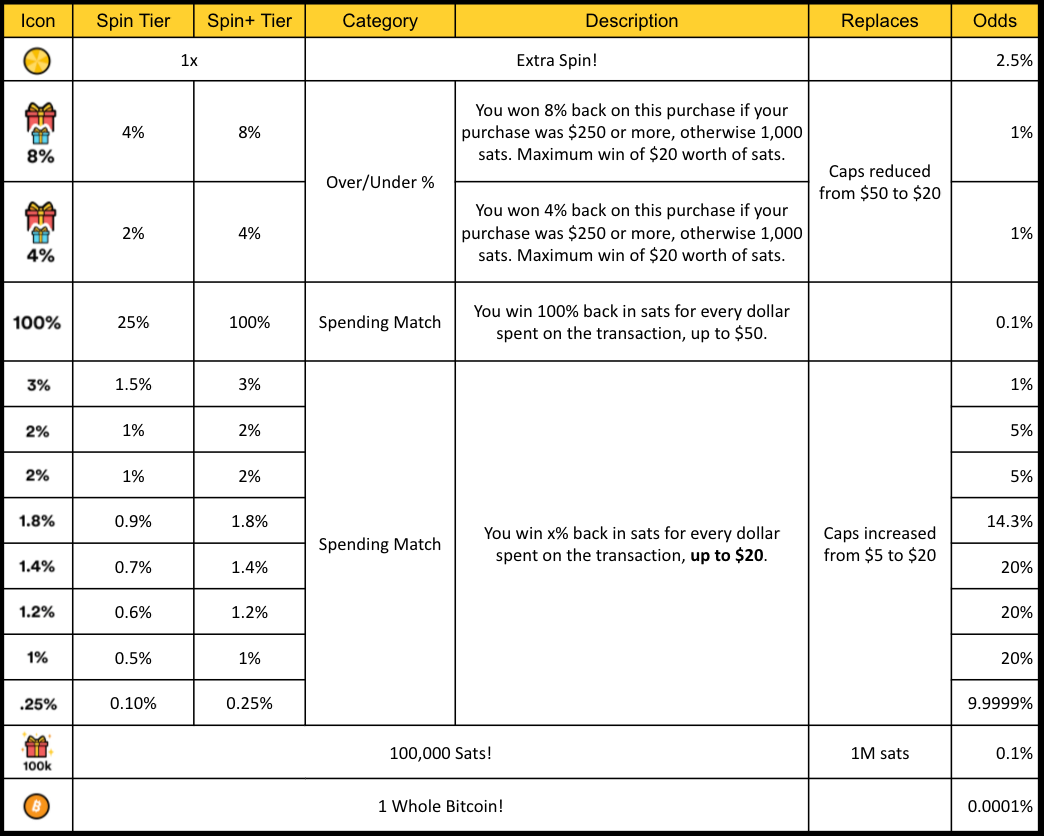 ---
Want the TL;DR? Jump to the odds and prizes summary
Lightning the way
We believe that Lightning will mediate the future of all retail and consumer bitcoin experiences. We're already seeing this in motion with network capacity growing at a parabolic clip and the announcement earlier this week that Substack subscribers will now be able to pay via LN.
We also have some upcoming Lightning-related developments 🤫, but we won't spoil the news just yet. So, to kick us off, we bring you – The Lightning Spin. With this purchase wheel, we hope to build another layer (SWIDT?) on top of the behavior that previous two wheels rewarded: using the Fold card for everyday purchases.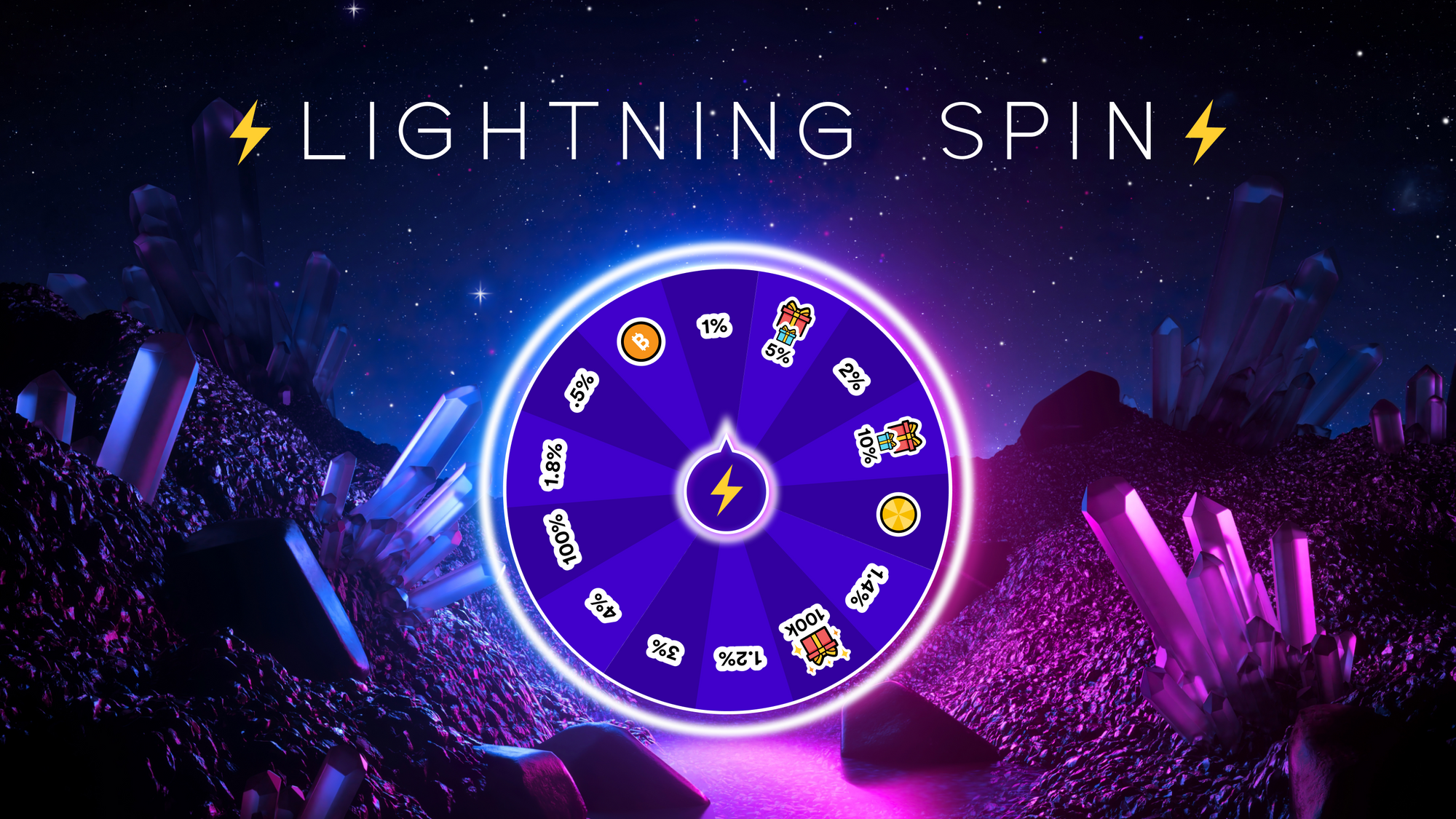 We saw some epic wins on the "If it ain't broke..." Spinwheel...
...including a 1 BTC winner 🤑
Which brings the total to 12 whole coin wins.
And, with that, we bring you the updated epic prizes that will be available on the post-purchase wheel now through September 8th.
Why spend on the Lightning wheel
• Added 4% spending match prize; reduced clutter of too many 1.x% prizes
• Spiked Over/Under reward chances to 6%
• Replaced low odds of hitting 1M sats prize with higher odds of hitting 100k sats prize
• The trade-offs: we halved maximum $ of sats back for Over/Under % and 100% Spending Match, and reduced $ caps on $ Spending Match rewards.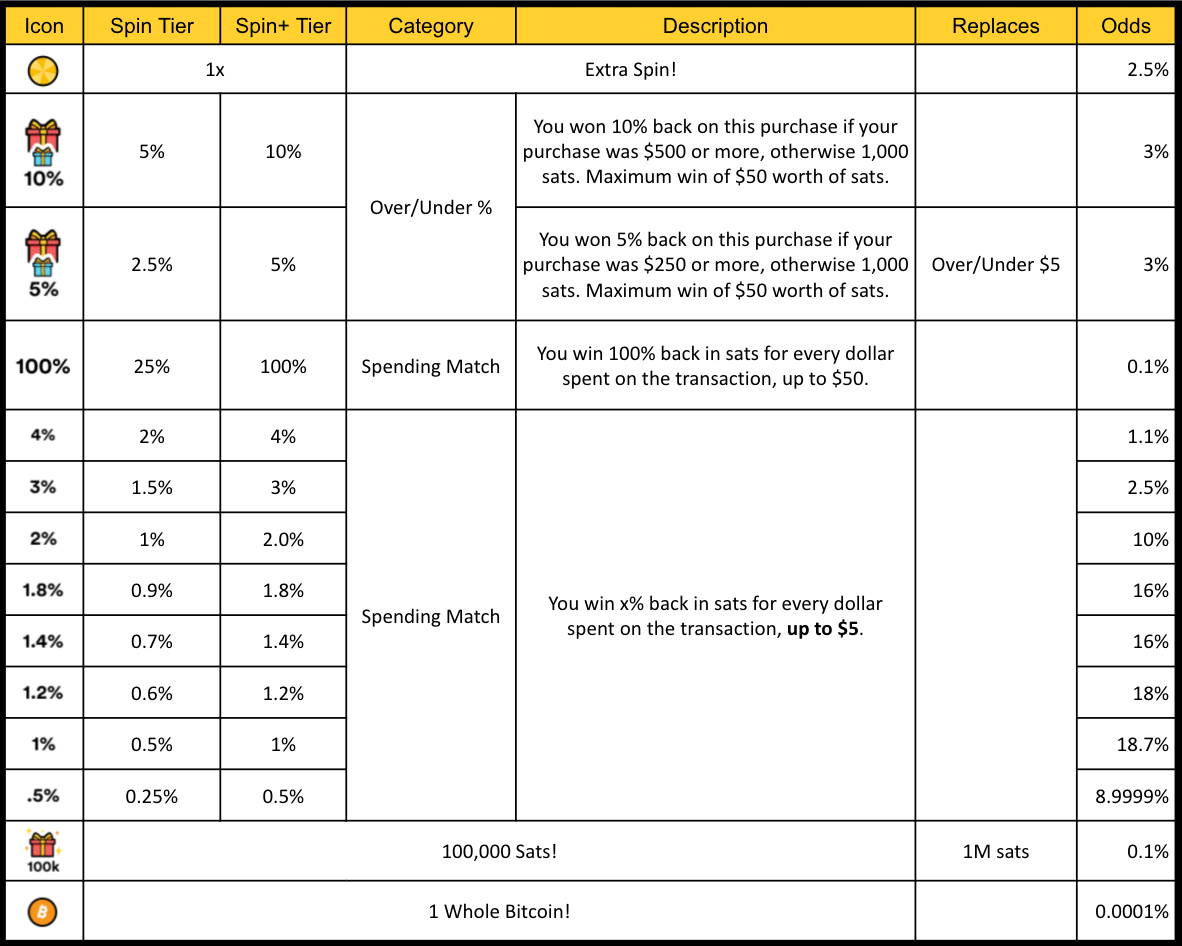 💡Reminder: you can also stack spins when you save & spend. Earn extra spins every single day your balance is greater than $1,000, and every time you make a purchase over $250.
Enter the Metaverse
Last week we also announced that we are releasing an AR game in a few weeks. Get ready to stack sats in the Metaverse (and have another tool to 🍊💊 your no coiner friends).
The "give $25, get $25" referral program lives on!
The limited-time referral program was such a smash hit that we decided it should stay. Check out how you give and get $25 when you orange pill your friends and family.
---
How would you rate this week's spinwheel? Great 🎉 • Meh 😑 • No Good 👎
New to the Fold Card? Start here.
Updates
Want to get updates when a new purchase wheel is available? Follow along here on our blog, on Twitter, or join our Discord community.
Standard disclaimer:
This is just a summary. The purchase wheel is currently only available to Fold Cardholders. The wheel is available for spinning after each purchase made with the Fold Card (currently excluding ACH), subject to certain exclusions.
For full terms and conditions, see Terms of Spinwheel Sweepstakes. You can read about each of our spinwheel prizes from the current and prior wheels.