What's Bitcoin Bonanza? Simply put, we try to figure out how to throw as much bitcoin at you in as many ways as possible! (Click links to jump to section)
tl;dr
Follow us on Twitter and turn on notifications for other special treats along the way!

So... How can you get your hands on some of these sweet sats?
One 🌽 Whole 🌽 Bitcoin 🌽
We're giving away 1 Whole Bitcoin in December with our post-purchase wheel by increasing the odds each week until it's won!**
Giving away a whole 🌽 isn't quite good enough for us though. In typical Fold fashion, we want to share the love and reward all of you who continually spread the word to your friends and family.
So we're doing 2 things...
Share and Spread the Love
Here's the breakdown:
1. Giving 0.1 BTC (10 Million sats) to the person who referred the BTC winner.
2. Evenly Splitting 0.1 BTC among ALL Spin Squad members of the BTC winner.

Example:
• CZ refers SBF to Fold and Tom Brady, Larry David, Steph Curry, and Shaq are all in SBF's Spin Squad.
• SBF buys an adult Happy Meal and lands on the Bitcoin Wedge!
→ 1 bitcoin to SBF (aka 1 more than FTX)
→ 10 Million sats to CZ
→ 2.5 Million sats each (10 million total) to Tom, Larry, Steph, and Shaq
Super Squad Fest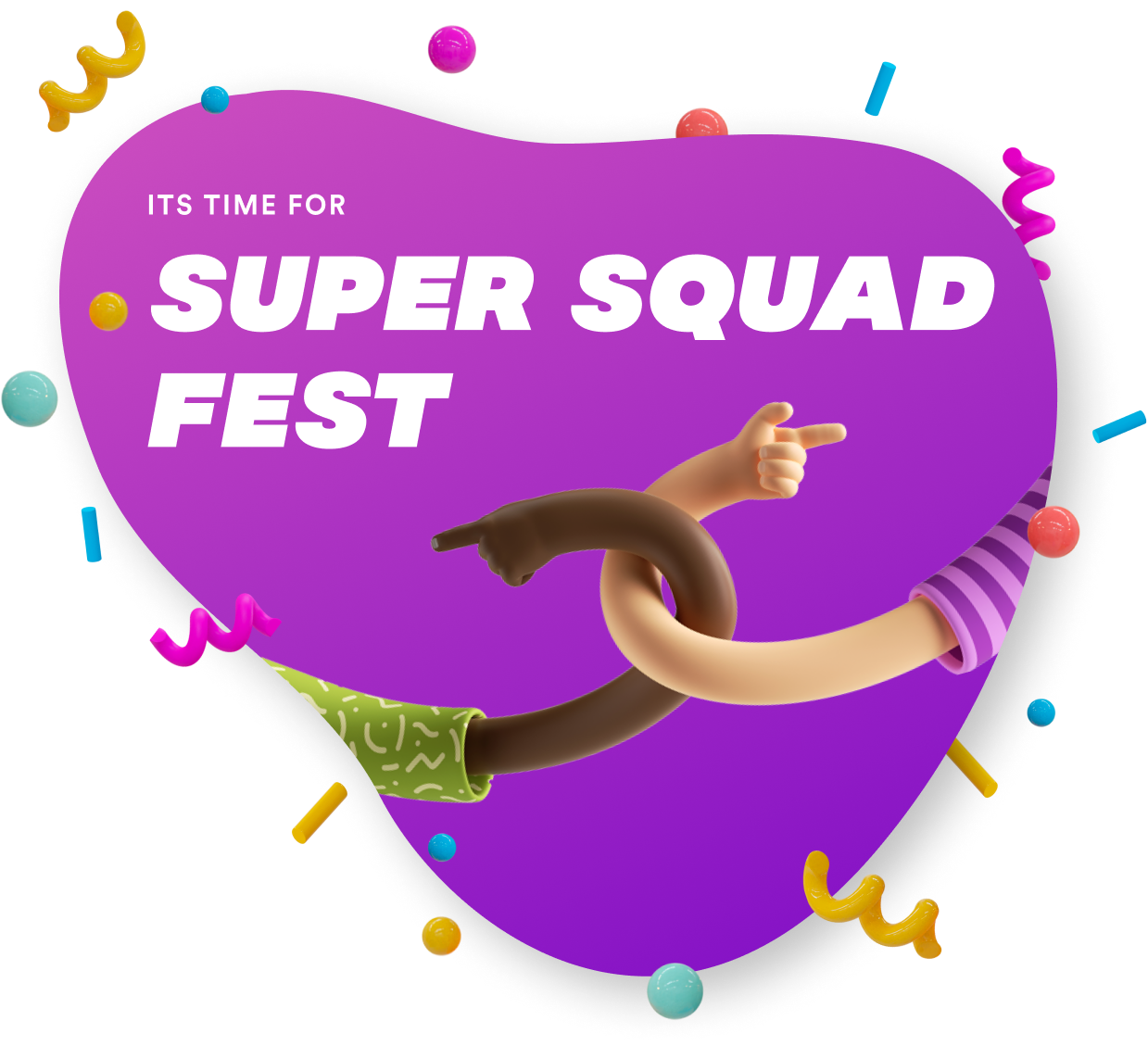 Now through November 30th, every new cardholder referral* you bring into the Fold will net you a cool 10,000 sats! 😎🎉

It's not all about you though is it? Give your friends 20,000 sats when they become a cardholder.

Spin Squad Sats
As always, YOU earn 1-50 sats (drawn at random) every time THEY make a purchase with their Fold Card.
Twitter Giveaways
*To earn the 10k sats reward, your new referral must sign up for the free Fold Card or Spin+ tier during the month of November. This offer is valid from 11/1/2022 through 11/30/2022. No purchase necessary.
**The 1 BTC prize is not available on the Spin tier prize wheel. For more information, please visit our sweepstakes official rules. No purchase necessary to win.
Merry Stacking to all, and to all a good Stack 🎄🎅🏻🌽
-Fold Team ❤️