---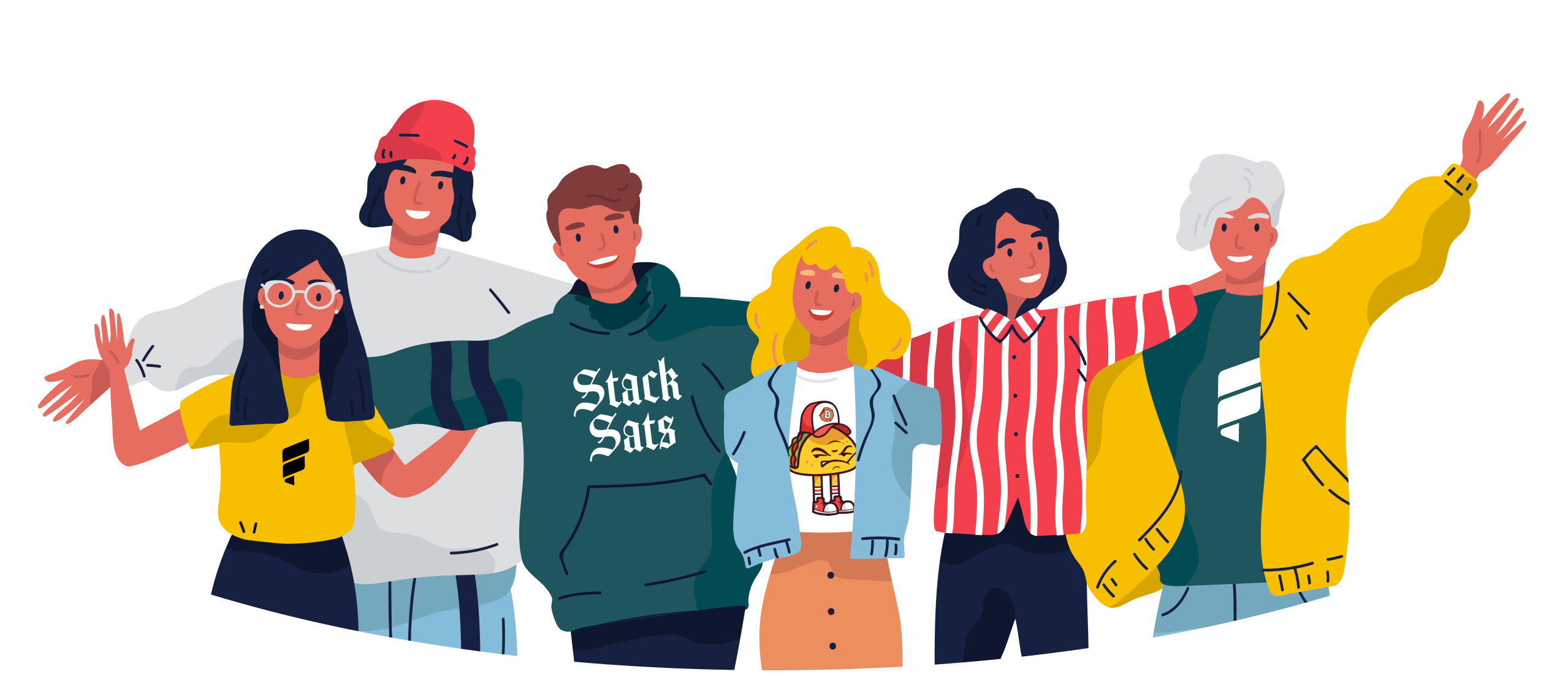 August 4th Update: Because of the popularity of this limited time bonus, we're extending the give $25, get $25 offer indefinitely. Earn $25 for every new Spin+ cardholder you refer. Referral cash will be deposited to your Fold Card checking account each month.
One more update: Referral cash earned in July 2021 is now being paid out on August 10th to ensure you get credit for anyone that might have gotten stuck in approval review for their card.
If you have feedback on our referral program and benefits, email it to feedback@foldapp.com – we read every point of feedback that comes in.
---
Starting today —  Fold Cardholders can earn bigger, better prizes for orange pilling anyone.
So, we're trying something new. For the next two weeks, YOU get to reap the rewards when a friend, family member, random stranger on the street signs up with your referral URL.
Here's Whats New
Give $25, Get $25
When someone you refer signs up for the Spin+ Fold Card between July 15–31, you get $25 added to your Fold Card, and they also get $25 after approval and paying for their card*. More funds to go swipe, spin, and turn that fiat into sweet sats.

We're paying out this referral cash in a lump sum to your Fold Card account on August 4th.
And, a few other changes….
We're upping the earning potential on the free daily wheel "referral multiplier wedge". We don't like rewards caps (hence why you can earn up to 100% back with the Fold Debit Card) and we don't want to limit your earning potential on referrals either. On the current daily wheel (brought to you by Choice) you can get 25x sats for up to 500 referrals you've stacked.
Your referrals who sign up for the app will still get 5,000 bonus sats. Soon, we'll update this so they get the 5,000 sats bonus after their first gift card purchase. Adding this requirement helps us cut down on fraudulent referrals and make the program sustainable for everyone.
Why the Change
Before the Fold Card started rolling out in November of 2020, Fold users could skip the waitlist and get earlier access to the card by stacking referrals. After onboarding everyone from our 250k+ waitlist, the referral program was lacking. We knew this, and we heard it from you too. Fold Cardholders love to share their big wins and sign up their friends, and we want to make sure you get credit for doing just that.
What's Next
This is an experiment. We're going to try this out for two weeks and see how it goes.
If you like it, we'll look at extending the give/get bonus program (and add some fun twists to it, in true Fold fashion). Be sure to send us any & all feedback to feedback@foldapp.com and check out our FAQs on referrals here.
---
*$25 bonus for referring a Spin+ (formerly premium) member.