Available to Fold Cardholders July 28 - August 11, 2021
No pleb left behind
Bitcoin is for everyone. And one of the best ways we here at Fold support this is by changing up our post-purchase spinwheel every 2 weeks based on what we hear everyone saying about their sat-stacking experience.
While the Summer Games Spinwheel specifically rewarded large purchases, it also paid out huge:
However, we also heard LOTS of this:
Seeing all the big wins was inspiring, but we knew that we had to make some adjustments to ensure that there was no pleb left behind.
Take sats off the table every day
For the previous wheel, we wanted to make the pain of big bills of purchases sting a bit less. Now that you've (hopefully) got those large purchases out of the way, it is time to return to our roots.
With the "Back to the Basics" Spinwheel, every purchase is guaranteed a solid reward level (with only a small chance of 0.5% pain); all other prizes ensure that you're well-equipped to stack in the 1-2% range.
If you're not earning bitcoin back on every purchase, you're doing it wrong.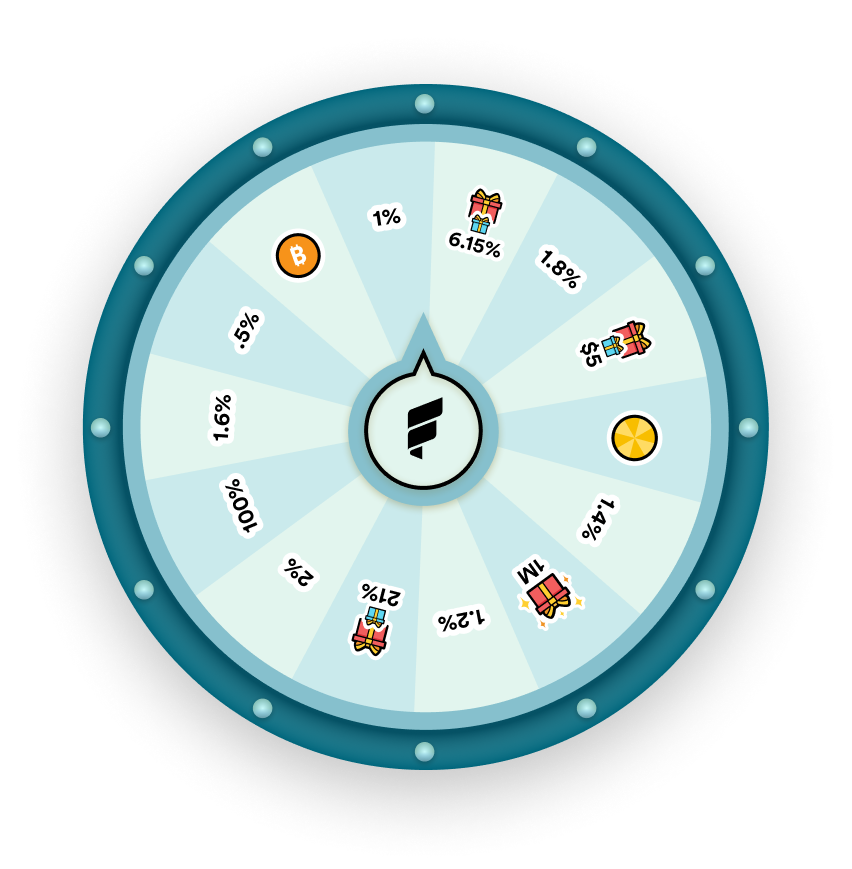 Evening out the odds
We knew we wanted to "flatten" out the wheel but we were scratching our heads on how to keep things exciting.
So we asked for your input:
The response was a resounding YES, so of course we obliged.
Here's everything we did:
• Kept large purchase Over/Under % prizes but with massively reduced odds (~60% to 4%)
• Spiked odds of straight Spending Match prizes of 0.5%-2% back (~30% to 90%!)
• Added the 1 Million Sats prize!
• Set Over/Under % prizes at 21% (duh) and 6.15% (lol)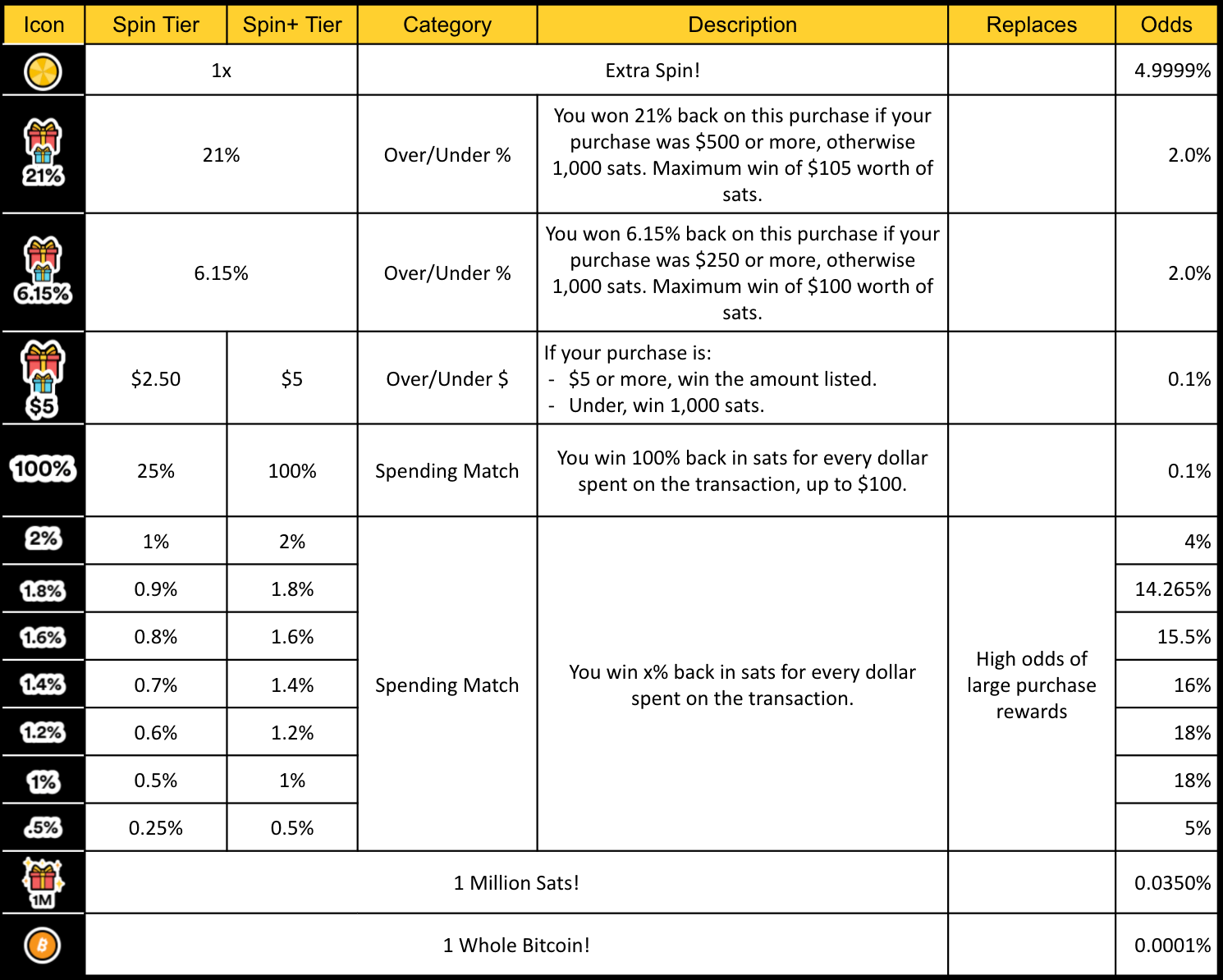 Tips from the community
Each wheel brings a new opportunity to maximize rewards by adjusting your wheel strategy. Our community knows this, and they've started sharing their secrets.
Whether you're one of our early access users or brand new to Fold, you might want to check out this awesome thread penned by one of our most engaged community members:
💡Reminder: you can also stack spins when you save & spend. Get spins every day your balance is greater than $1,000, and every time you make a purchase over $250.
Limited-time Referral Program ends in on July 31, 2021
Yikes! You've only got a few days left to earn $25 per referral when you orange pill your friends and family.
---
How would you rate this week's spinwheel? Great 🎉 • Meh 😑 • No Good 👎
New to the Fold Card? Start here.
Updates
Want to get updates when a new purchase wheel is available? Follow along here on our blog, on Twitter, or join our Discord community.
Standard disclaimer:
This is just a summary. The purchase wheel is currently only available to Fold Cardholders. The wheel is available for spinning after each purchase made with the Fold Card (currently excluding ACH), subject to certain exclusions.
For full terms and conditions, see Terms of Spinwheel Sweepstakes. You can read about each of our spinwheel prizes from the current and prior wheels.