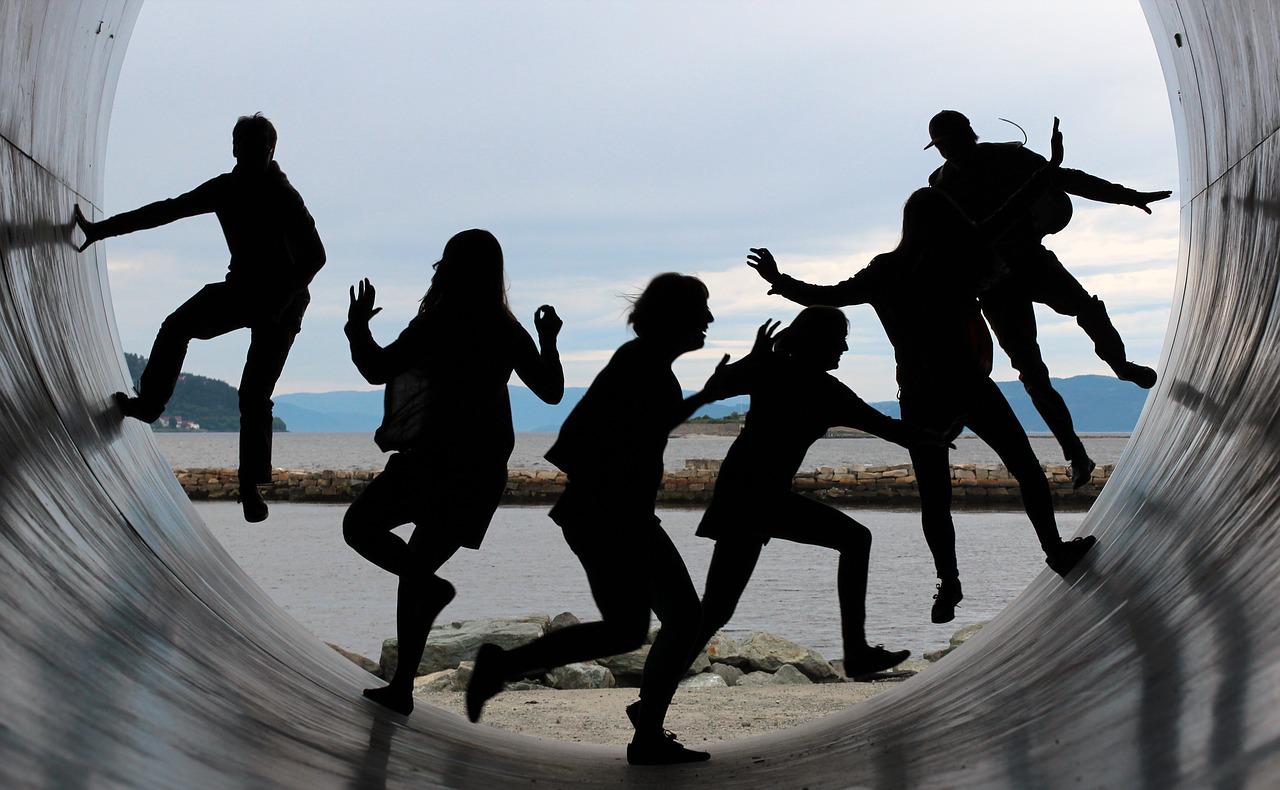 I've always thought the best thing about Fold (besides earning BTC back on stuff I was going to buy and pay for anyway) was the community. This was true before I started working with Fold and it's still true today.
There is such a wealth of knowledge, experience, and diverse skill set among our community members and they are all so generous with their time.

Our goal moving forward is to spotlight and share a 'Community Story' about once a month. The first one is about community-created content, but in the future, it could be about Fold 'aha' moments, a good story with a Fold purchase or referral, or anything else really. We're open to suggestions. DM us on Twitter, hit me up in Discord @Mat Rix, or email mat.rix@foldapp.com if you have an idea and we can discuss it.

Our first entry comes from a 'Friend of Fold' in our Discord server. If you haven't joined yet, click on this invite and join today. We do spin, sat, and swag giveaways as well as some other fun contests such as trivia and content creation.

Here is Tatum's Community Story:
---
Know when to Fold 'em
Sometimes, the barriers of entry with Bitcoin are intimidating, especially regarding price. Even after you learn you can buy fractions of a coin, sometimes, to the basic investor, it could be a little daunting to put an actual portion of your money towards buying some amount of Bitcoin. But it doesn't have to be like that… Enter Fold. Fold has given me Sats back on regular purchases I would have gotten nothing back on. Since I began using it, I have earned 501,900 sats. (~$203 in bitcoin). As good as that already is, there's something more about Fold that I love: The community.
There's a lot to say about the Fold community. One of the biggest things that stands out to me is that it is very evident that they are real people. Obviously, right? Well, if you go on Twitter and have something to say about Walmart or Amazon, they aren't going to respond. You'll be lucky if you have a support bot respond to you. Fold replies to all Tweets at them. Whether they're singing praises or complaining, Fold will recognize you and listen.
Even further than Twitter interactions, they have a booming and extremely active Discord server that I was lucky enough to be a part of very early. On there, we actively talk to and have ongoing conversations with many members of the team. Sometimes it's feedback, sometimes it's suggestions, and sometimes it's recommending what movie someone should watch. Not to mention the countless spin and sat giveaways. There is always some sort of community engagement going on.
One of my favorite parts of the Discord was when a channel was created called #new-sticker-contest-dumpster-fire. And it was exactly what it sounded like. Mat was looking for some new stickers and emojis for the server and turned to the community. You could even call it a bounty. At the top of the server, a message read:
Winners get: Sticker added to server, Spins, custom referral code, Twitter shoutout
I took that personally. And being that I had already received a custom referral code, was stacked up on spins, and already interacted with them consistently on Twitter, all I cared about was making the stickers.
Reviving the talent
I learned Adobe at the young age of 8 when my dad, who owns a photography studio, wanted to teach me and also use me for free labor. He taught me everything about Photoshop. Later on in life, I took a graphic design class and learned about Illustrator. I was obsessed with it and liked it even more than Photoshop. I would take projects home from school and learn little details and tricks on my own time. After another hiatus, I got a PC in college to stream gameplay. I also wanted to record and edit the footage, so my dad said if I learned Premier and kept it up, he'd pay for my Adobe Suite subscription. I easily accepted that offer and from then it never stopped. I'm constantly teaching myself through trial and error and even taking some private classes to create a brand for myself.
#new-sticker-contest-dumpster-fire
The ideas started coming to me. Sometimes they came to me as I was laying down about to go to sleep which warranted me getting out of bed and firing up my programs. Do I regret that? Of course not. It was fun to learn new things along the way, challenge myself, and donate fun, light-hearted content to the community.
The logo
One thing that bothered me (and likely only me) was that one of the emojis on the server was the basic black Fold logo in a yellow square seen below. There is nothing wrong with it at all. It's simple and captures the branding of Fold. But when someone reacted to a message with it on Discord, it was so tiny that it sometimes looked just like a clunky square with a group of pixels in it.
So my first attack was going to be to rebuild the logo from scratch. I wanted to give it a transparent background, make it higher res, and invert the colors to contrast the dark background on Discord. This would not only make a better-looking reaction emoji, but also serve as the building block for many other images I planned to make.
So I made the logo, what's next? What's something that people in the Bitcoin and Fold community say? Maybe something with an "F" in it? Wait… LFG!! Literally, "LFG!"
LFG!
Almost everyone in the Bitcoin/crypto space has Tweeted, exclaimed, emailed, or even faxed the letters "LFG" when they get hype about something, namely price action. If you are in the minority, it stands for "Let's f***ing go!" So I immediately started playing with some designs orbiting around that. With the placement of the "F," I like to think it stands for "Let's Folding go!"
I, along with a lot of the other community members, ended up liking the smaller slanted yellow version. So now that's both a sticker and an emoji in the Discord server which brought, and still brings me bliss.
"Oh yeah!"
I'm unsure if I missed the inside joke this came from or if one of the moderators just enjoyed it enough to include it, but there was consistent use of the Kool-Aid Man in the Discord server. Usually, it was very casual. I thought it was hilarious! But… Why not make it Fold themed? That's where I came in.
I reconstructed a vector drawing of the Kool-Aid Man which was a whole project on its own. Just the outline took me about 2 hours. I had to make sure curvature was perfect, adjust any imperfections, make sure my anchors intersected, and so on and so forth. I then reconstructed a vector image of an extra spin and masked that behind our big friend. That had a lot of roadblocks too. Mainly because I didn't take the most efficient route in the beginning and didn't want to start all over. All in all, this was the longest project I worked on and proved to be the most difficult. But at the same time, it might be the most rewarding because it is just too cool!
And this one, in particular, was the one that came to me as I was dozing off and started working on it in the middle of the night.
Wallpapers
Something I found that Fold was lacking was wallpapers. I love Fold. I want to sport Fold on anything I can. Even on my phone screen. So I played around with that "F" logo I made and made a few wallpapers that I thought were pretty sleek and made a great background.
A few others
Finally, some honorable mentions that I made specifically as reactions to messages and just playing around. These were just fun to make. I redid the lightning bolt with the rocking hand to have a little bit of a gradient, as well as made an extra spin themed "OK" and a Fold color-themed retweet button for those messages in Discord you just want to agree with!
So… Why?
Why did I do all of this? Why did I spend sleepless nights getting frustrated at my computer just to have some stickers and emojis in a Discord server? Well, it's just that simple. I didn't want to rebrand Fold. I don't even consider myself a "graphic designer." The community is just so fun and involved and we all like having fun. I wanted to contribute in a way that I truly enjoyed. There's something rewarding about seeing something you created being used by other people. Especially when it's something you're passionate about, like Fold. I hope to continue making silly little stickers to use in the Discord. It's fun for me and I even think it helps people engage more with the team, which is the first reason I mentioned I loved Fold so much!