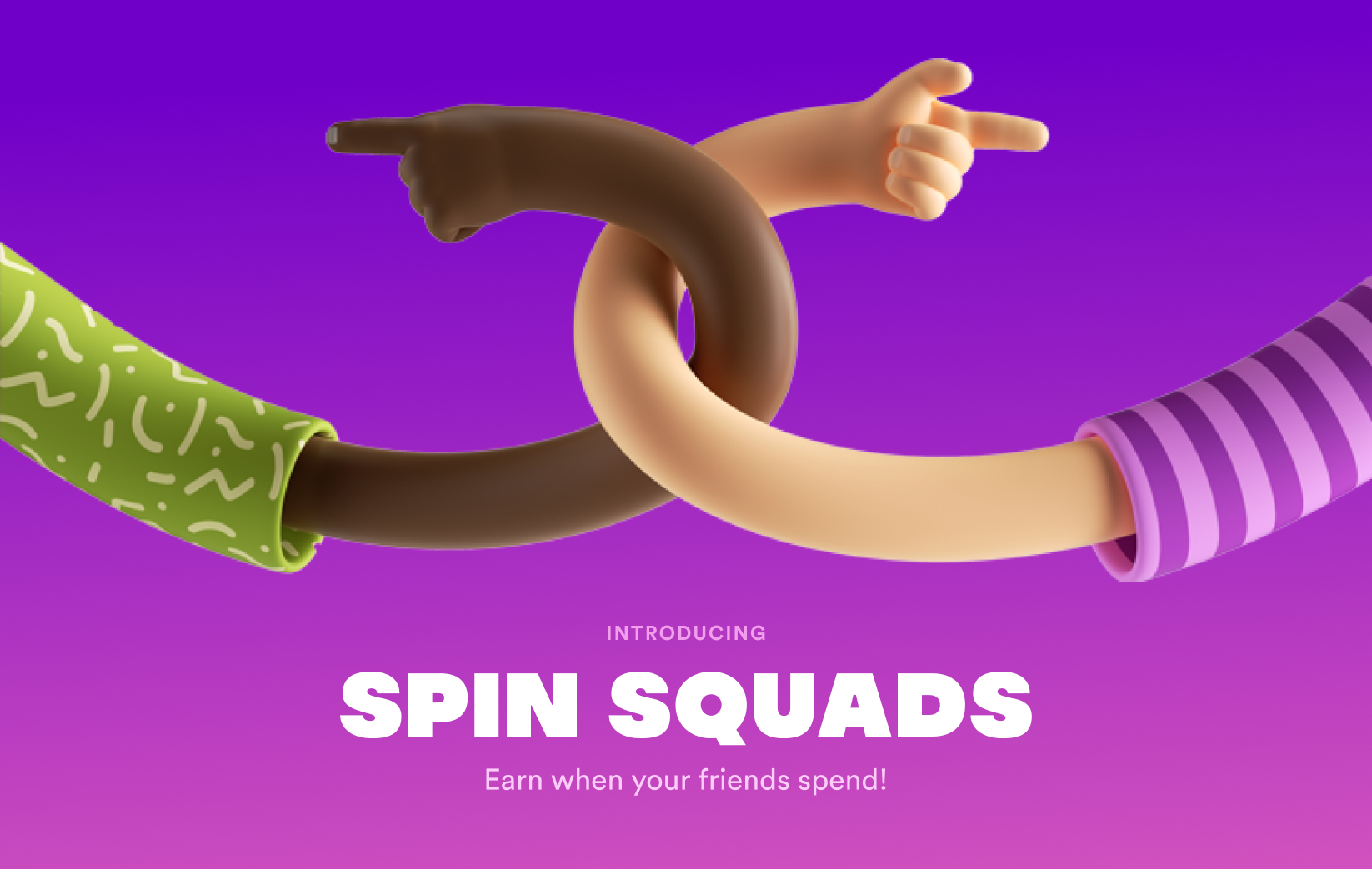 Fold's new referral program is now available to all Fold users.
tl;dr:
Earn bitcoin by spreading the word
We're thrilled to announce the release of Spin Squads, the best referral program in Bitcoin.
Now, you earn bitcoin every time your referrals make purchases with their Fold Card.
So, grab your referral link and start orange-pilling your friends and family today!
Why we built this
Expanding the bitcoin community is at the core of our mission to orange-pill the world. Our community has already referred nearly a million people and now we're going to reward you for spreading Bitcoin adoption to your friends and family.
People fall down the rabbit hole faster and with more conviction when they do it alongside their friends and family. We want to accelerate this process by rewarding for growing a Bitcoin community around you.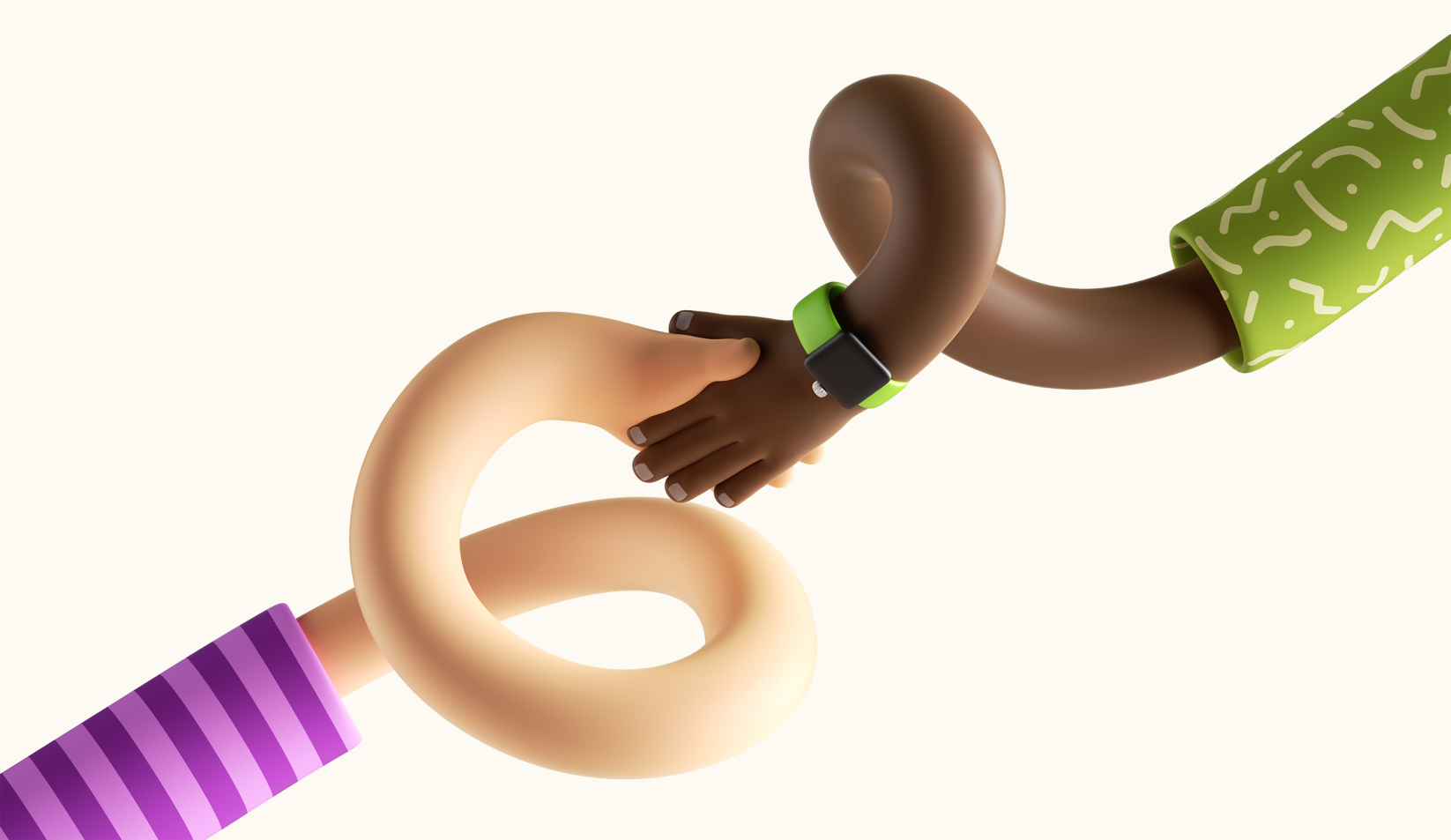 How it works
Your Spin Squad is comprised of all of your existing referrals (everyone who signed up for Fold using your referral link).
Every time someone in your Spin Squad makes a purchase with their Fold Card, you earn bitcoin. You will earn a variable reward up to 50 sats for every purchase they make.
There's no limit to how large your Spin Squad can be so start sharing your personal referral link immediately.
Get started
Tap "My Spin Squad" in the Fold Card tab 👇

Once on the Spin Squad page, you will see the individual earnings from all your existing referrals 👇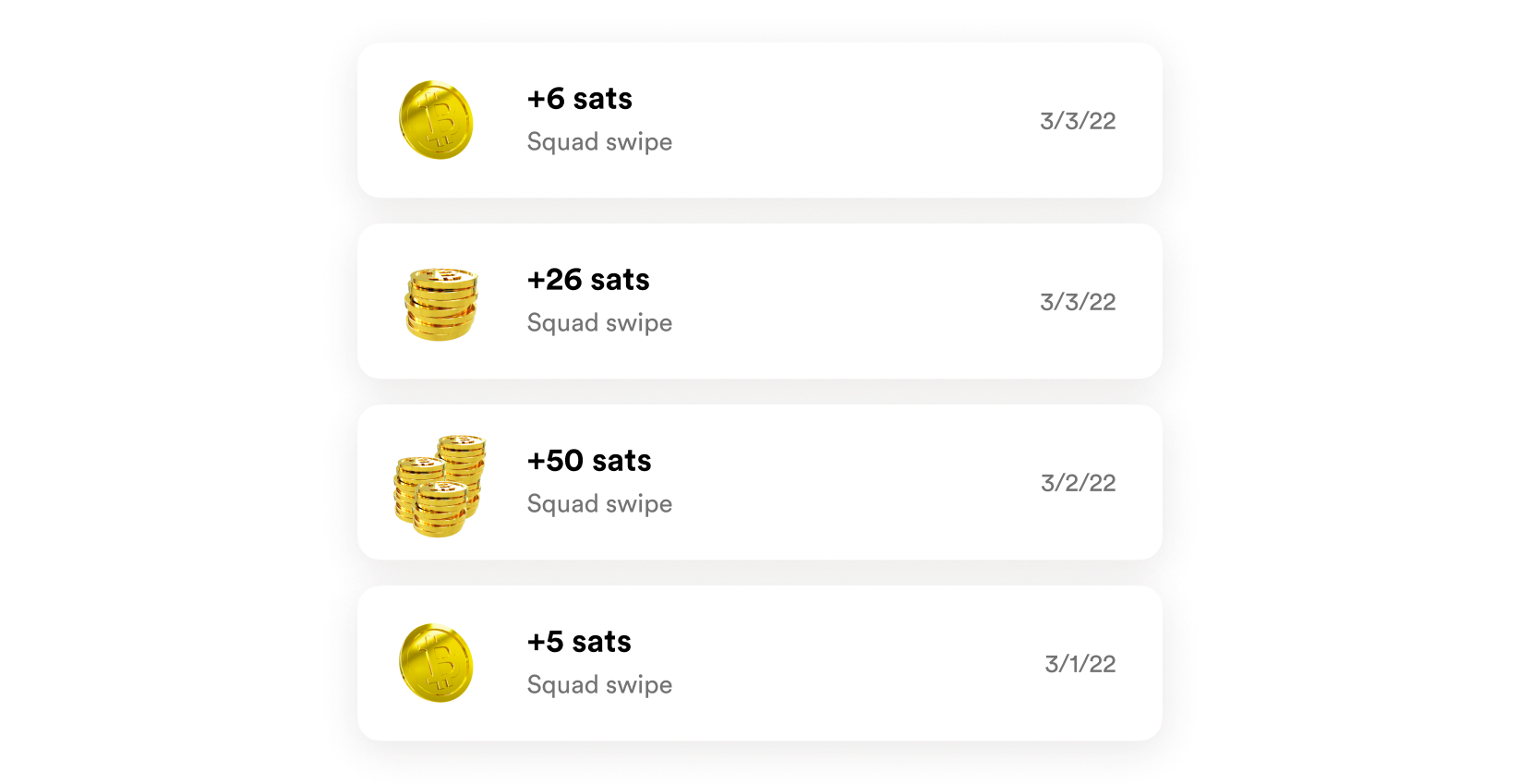 If your Spin Squad is empty, you can start building it out by sharing your referral link with friends and family.
Watch your bitcoin rewards grow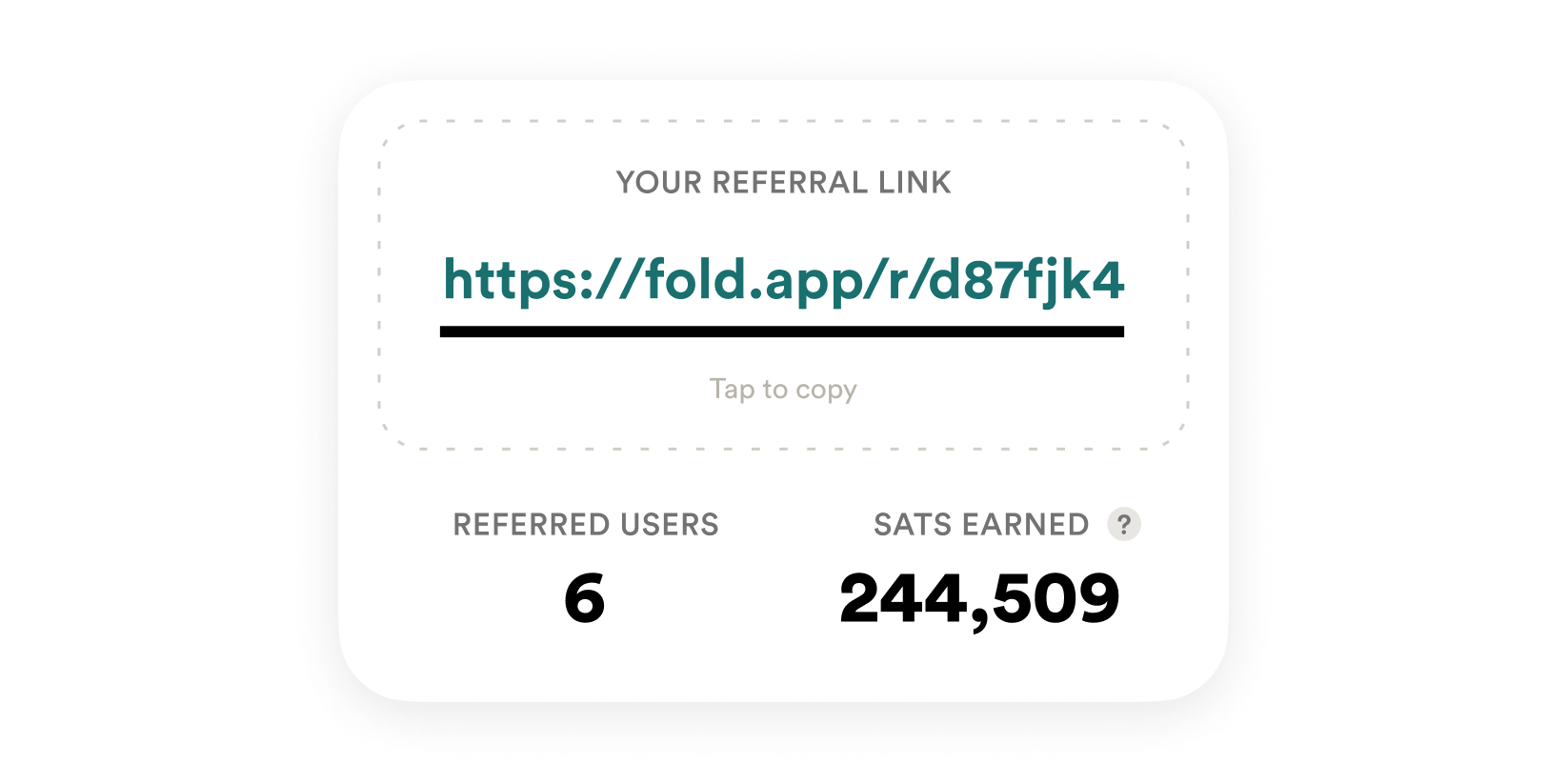 Every day, your Spin Squad Rewards will flow into your feed and add to your total Spin Squad SATS EARNED. The more that your referrals use their Fold Card, the more sats that you stack!
What are you waiting for? Grab your referral link and share it widely to send your bitcoin stack to the moon 🚀
Coming up next
This is just the beginning. Orange-pilling your friends and family is about to get even more fun. Soon:
You will be able to add specific friends and family members to your Spin Squad so you can curate the ultimate sat stacking squad.
You will be rewarded for all their activities: Fold Card purchases, bitcoin purchases, referrals, large purchases and other milestones.
And more!
Fold values user privacy; none of your personal or transaction data is shared with your Spin Squad so you can stack sats knowing that your information is kept private.
In with the new
With the introduction of Spin Squads, we are saying farewell to our previous referral program that rewarded both you and your referrals $25 once they signed up for the Spin+ Fold Card.
Referrals that signed up for Spin+ before 11:59 PM EST on February 28th, 2022, will be eligible for the $25/$25 rewards from the previous program.
Let us know what you think about Spin Squads on Twitter or our Discord!
Happy Stacking,
The Fold Team
For full details, visit the FAQ page here and read the terms and conditions here.