Since moving reducing the spin timer to 24 hours, we've been busy building new ways to earn Extra Spins.
First, we started by adding a Daily Drop: every Fold cardholder gets additional Extra Spins every day.
Earlier this week, we launched Extra Spins on Gift Card purchases (more on that below).

Today we launch an exclusive new way for Spin+ subscribers to earn Extra Spins. If you're not a Spin+ member yet: no worries, head over to the account tab where you can sign up for a 31-day Free Trial.
With your Free Trial you'll also get:
access to exclusive Gift Card brands such as Amazon, Doordash, Uber, and others
the highest reward rates on Gift Cards
Zero ATM or international fees
chance to win a whole bitcoin
And more... Check them out by clicking the button below
New: Daily Purchase 3 for 3
From now until 8/31, Spin+ subscribers will earn 3 Extra Spins each day you make 3 or more $25+ debit transactions (Gift Cards not included). Spins will be credited once per day after the third purchase each day.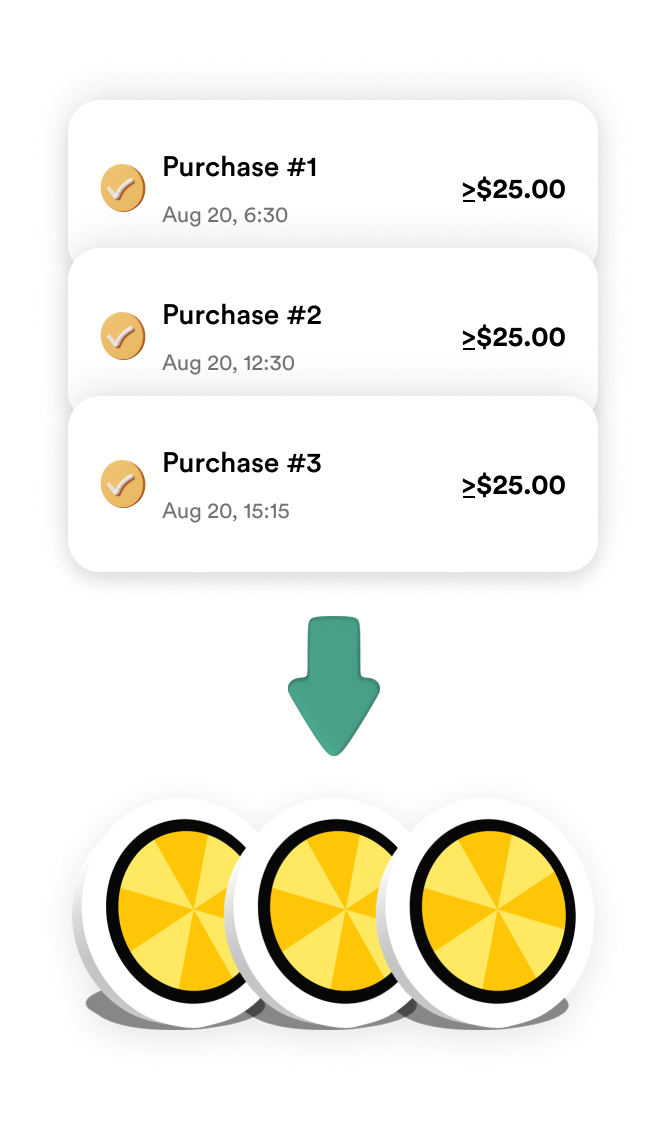 Gift Cards and Spins
Earlier this week, we introduced a change to our Gift Card program. Instead of spinning for additional rewards on that Gift Card, we now reward you with 1 Extra Spin for each $50+ spent on that Gift Card.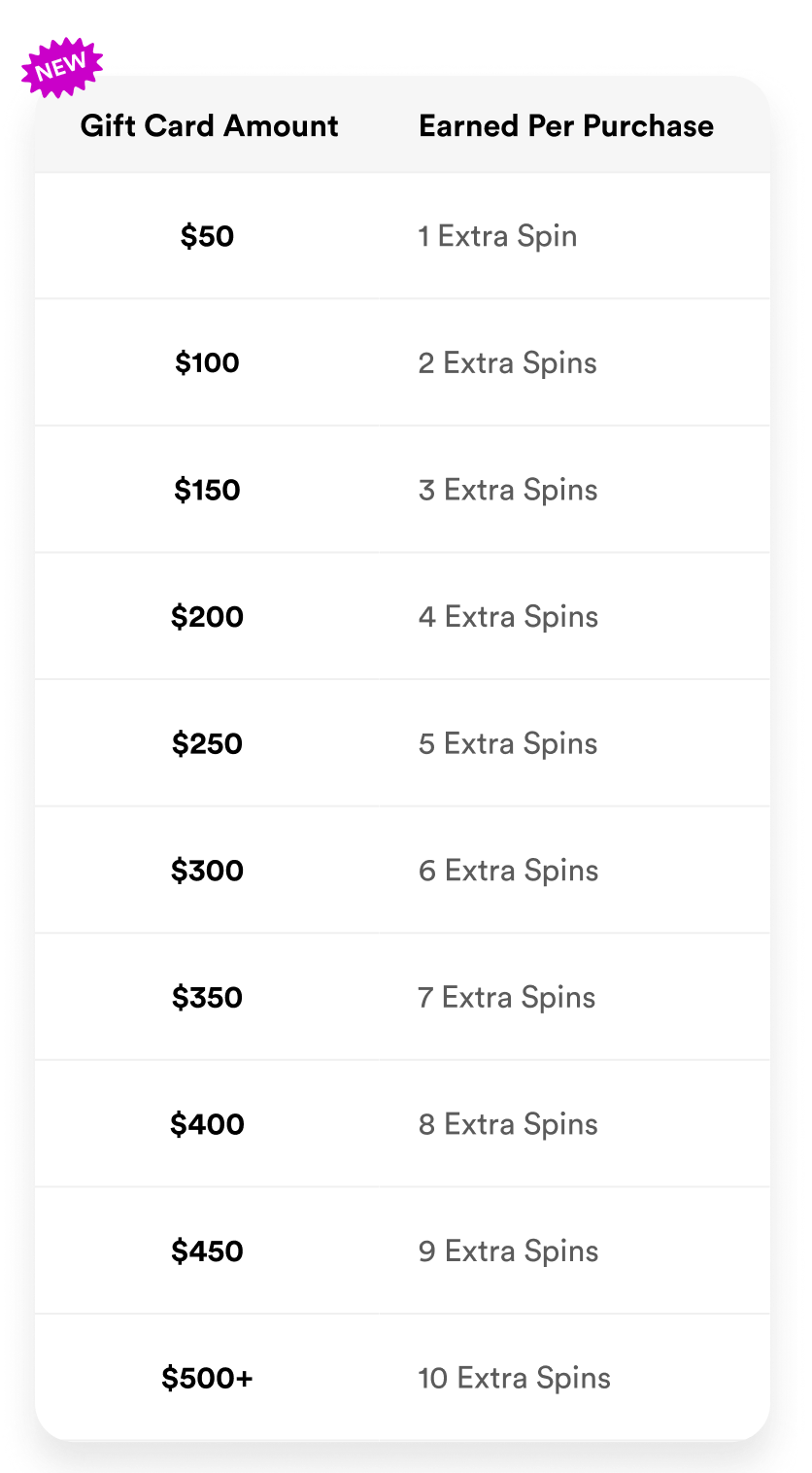 Earning Extra Spins on gift cards was driven by two main goals. We wanted to:

1. Continue to offer the highest possible rates on Gift Cards.
In fact, we boosted about 21 Gift Card rates for Spin+ by 0.5% to 2%. We made these changes in the name of long-term sustainability without having to cut any rates. Suppliers and merchants are continuously adjusting rates and we needed to make some adjustments as well.
2. Increase the rewards potential for those who use their Fold Card for everything.
2 Extra Spins on a $500+ purchase or bill payment are more valuable than 1 Spin on a $100 Gift Card. 10 Extra Spins across multiple purchases throughout a day could be much more valuable than 1 Spin on a $500 Gift Card. And so on...
Read all about Extra Spins and how to earn them!
Keep Spinning! Keep Stacking!