Wheels available to all Fold cardholders August 31st - October 12th
We promised more rewards for Spin+, and now we're delivering.
Two Wheels Are Better Than One
It's time for Spin+ subscribers to get their own wheel.
With the launch of our updated Spin+ Subscriptions, one of the most direct ways that we are delivering on the premium rewards experience we promised is by giving Spin+ subscribers their own premium purchase wheel, complete with better prizes and better chances at better rewards.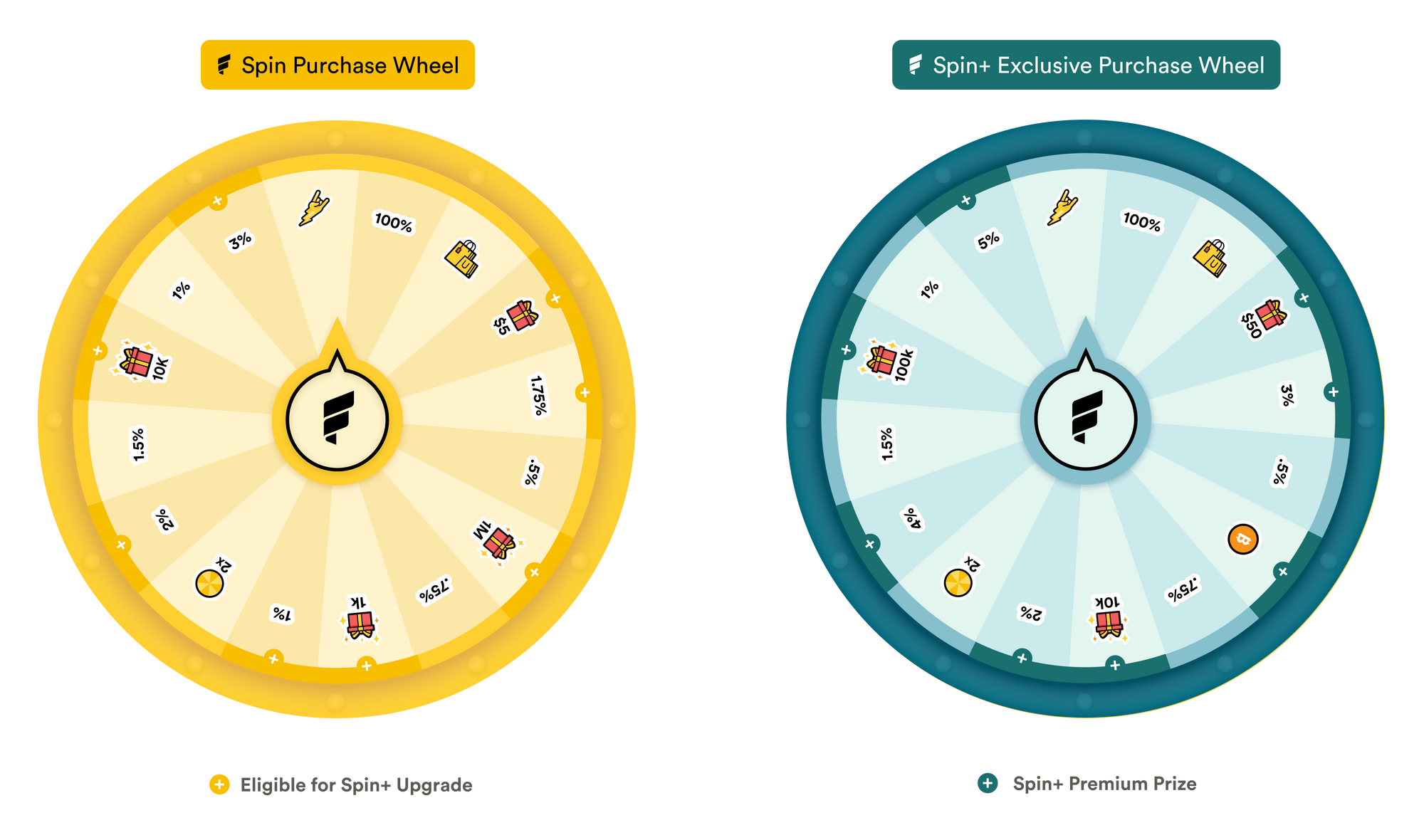 Though you can still win up to 100% back on the Spin wheel as a free Fold Card user, as a Spin+ subscriber you will see better prizes on your Spin+ wheel including a chance to win 1 BTC.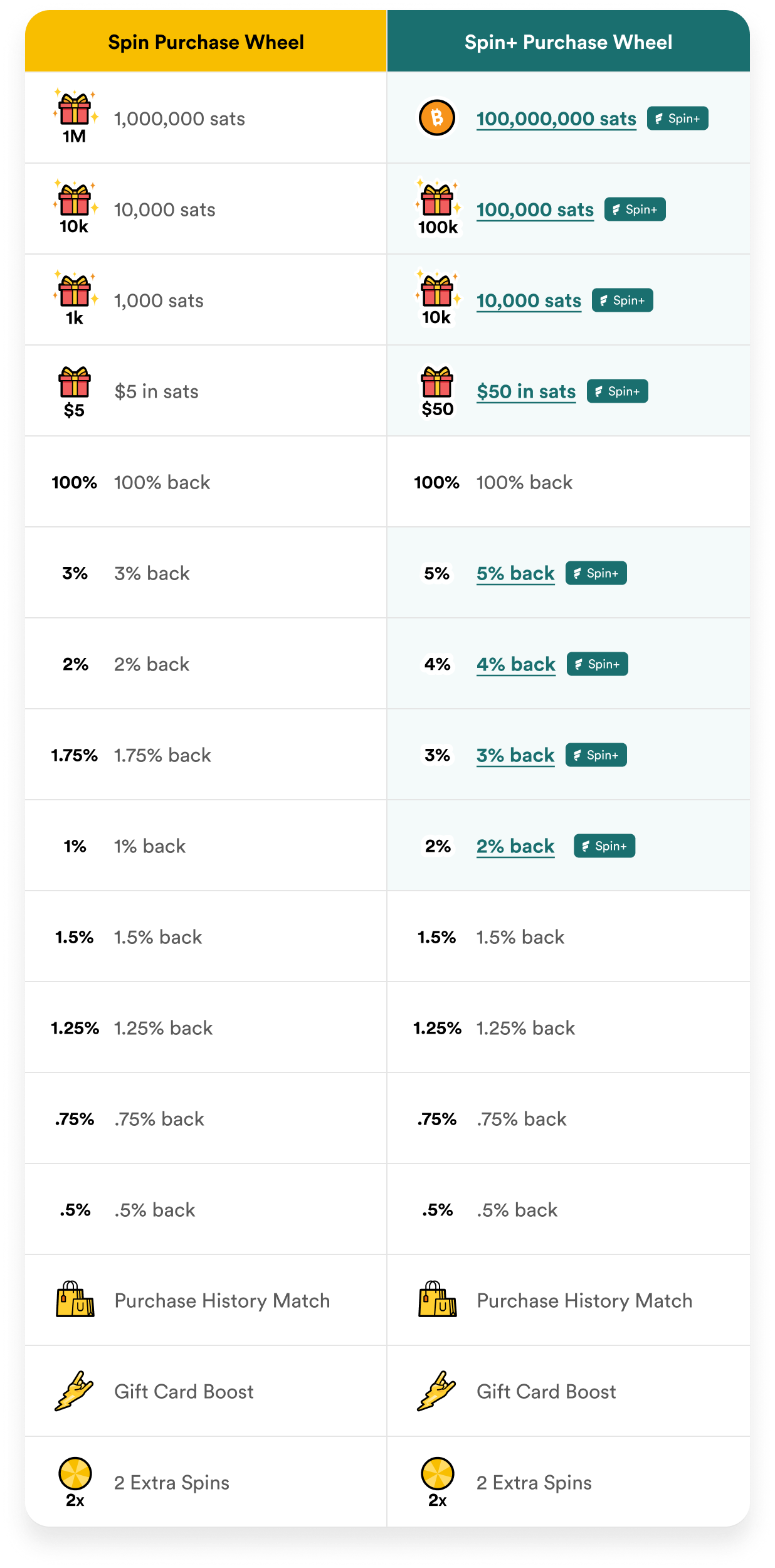 Unlocking the premium rewards on the Spin+ wheel is simple: just start your free Spin+ trial from within the app to immediately upgrade to the Spin+ wheel.
For more information on the current prizes and odds, you can always visit this page.
Move the needle
So how are things going? We factor in your feedback as we build out each wheel. What did you think of this one? Great 🎉 • Meh 😑 • No Good 👎
---
Welcome
New to the Fold Card? Start here.
Updates
Want to get updates when a new purchase wheel is available? Follow along here on our blog, on Twitter, or join our Discord community.
Standard disclaimer
This is just a summary. The purchase wheel is currently only available to Fold Cardholders. The wheel is available for spinning after each purchase made with the Fold Card (currently excluding ACH), subject to certain exclusions.For full terms and conditions, see Terms of Spinwheel Sweepstakes. You can read about each of our spinwheel prizes from the current and prior wheels.