WTF is the Metaverse?
There's been a lot of talk about 'the metaverse' lately— and to be honest it all sounds a bit frightening.
In fact, Neal Stephenson originally coined the term 'metaverse' to describe a dystopian future where technology dominates the human experience. As a company focused on bitcoin, this vision of the internet, of technology and of the world is antithetical to the one we want to build: a world where technology unleashes human freedom and happiness. That's not what they're going to build— but we will.
When we heard about a certain someone's plan for the metaverse we decided to do something about it. And, luckily, we found many others that felt the same way. In August, John Hanke, Founder and CEO of Niantic, referred to the proposed corporate metaverse as a 'dystopian nightmare' meant not to enhance the human experience, but supplant it. Screw that.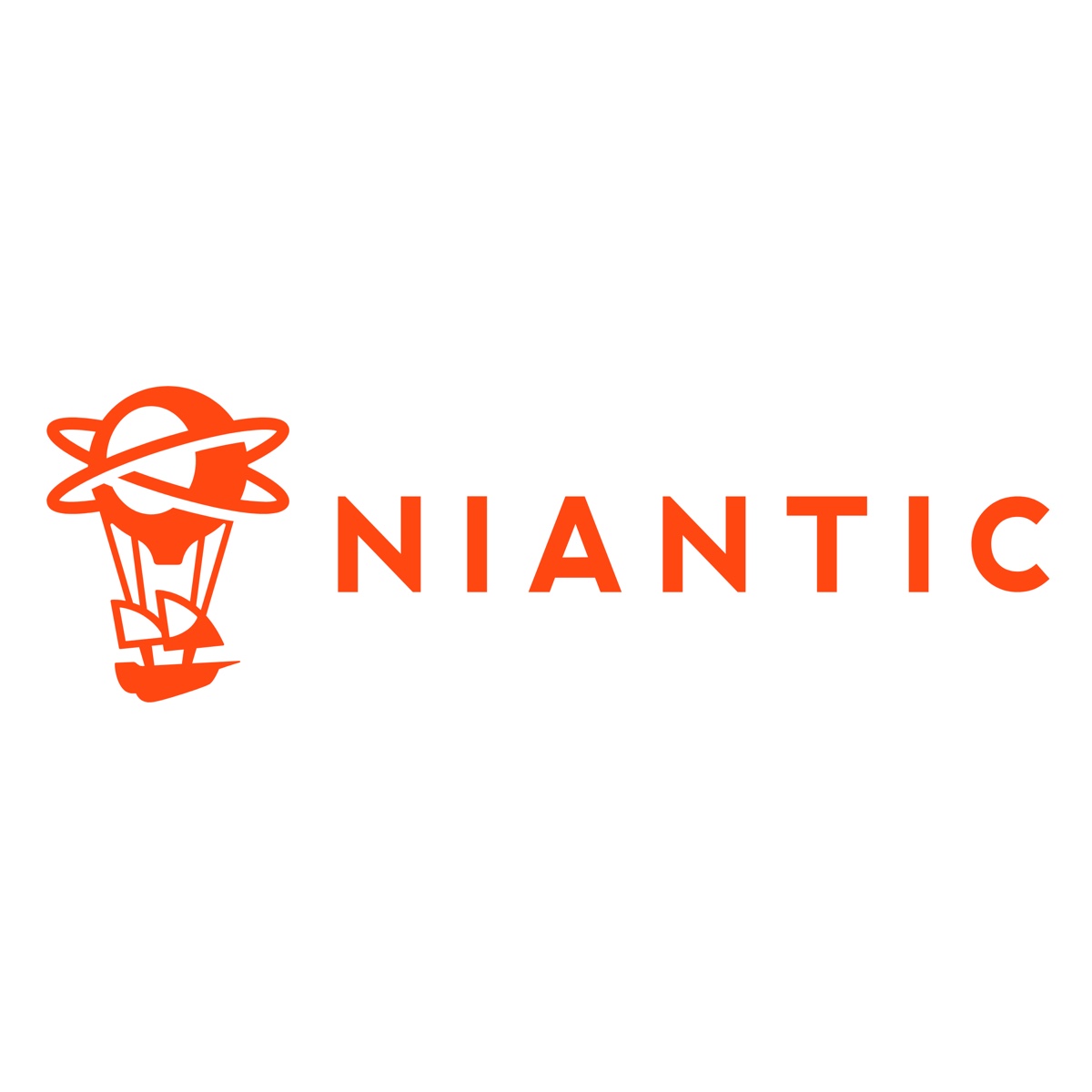 Fold X Niantic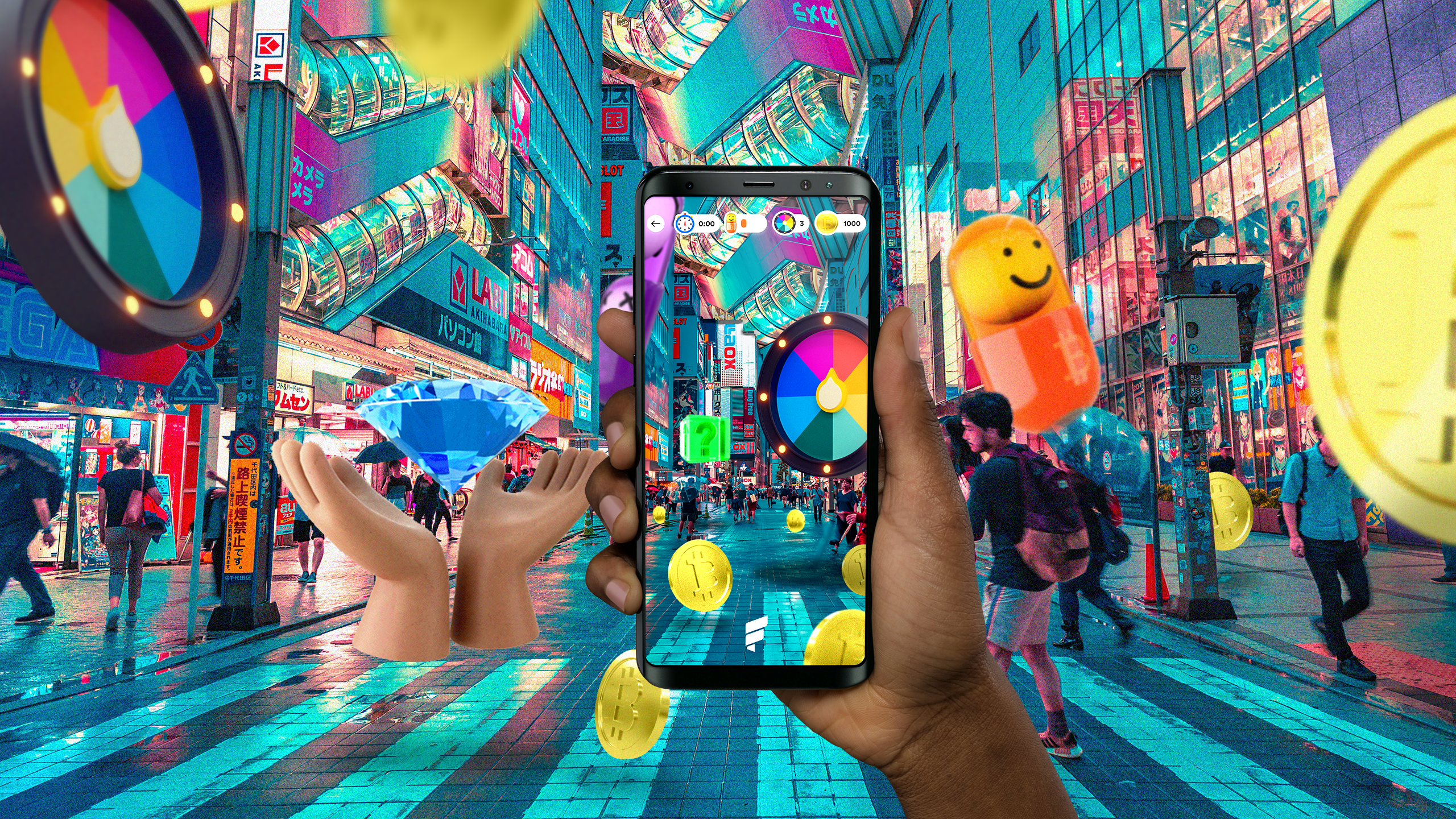 Today, we're announcing our partnership with Niantic (PokemonGo / Ingress) to forge an alternative vision for the metaverse— one that promotes human freedom and happiness through bitcoin and fun. We have begun rolling out a limited beta of the experience today within Fold App.
To get started, simply open the 'Play' tab in the Fold App to discover bitcoin and other rewards hidden around you. The experience is very simple: every ten minutes, a new block appears somewhere around you and, if opened, will trigger an explosion of rewards.
Rewards include satoshis (smallest unit of bitcoin—think cents to the dollar), extra spins to get more rewards on the Fold Card, time extensions to stay in the game longer and orange pills to protect you from harmful surprises. Beware as shitcoins and poison pills are in your midst threatening to take away your hard earned bitcoin. Have fun getting rich.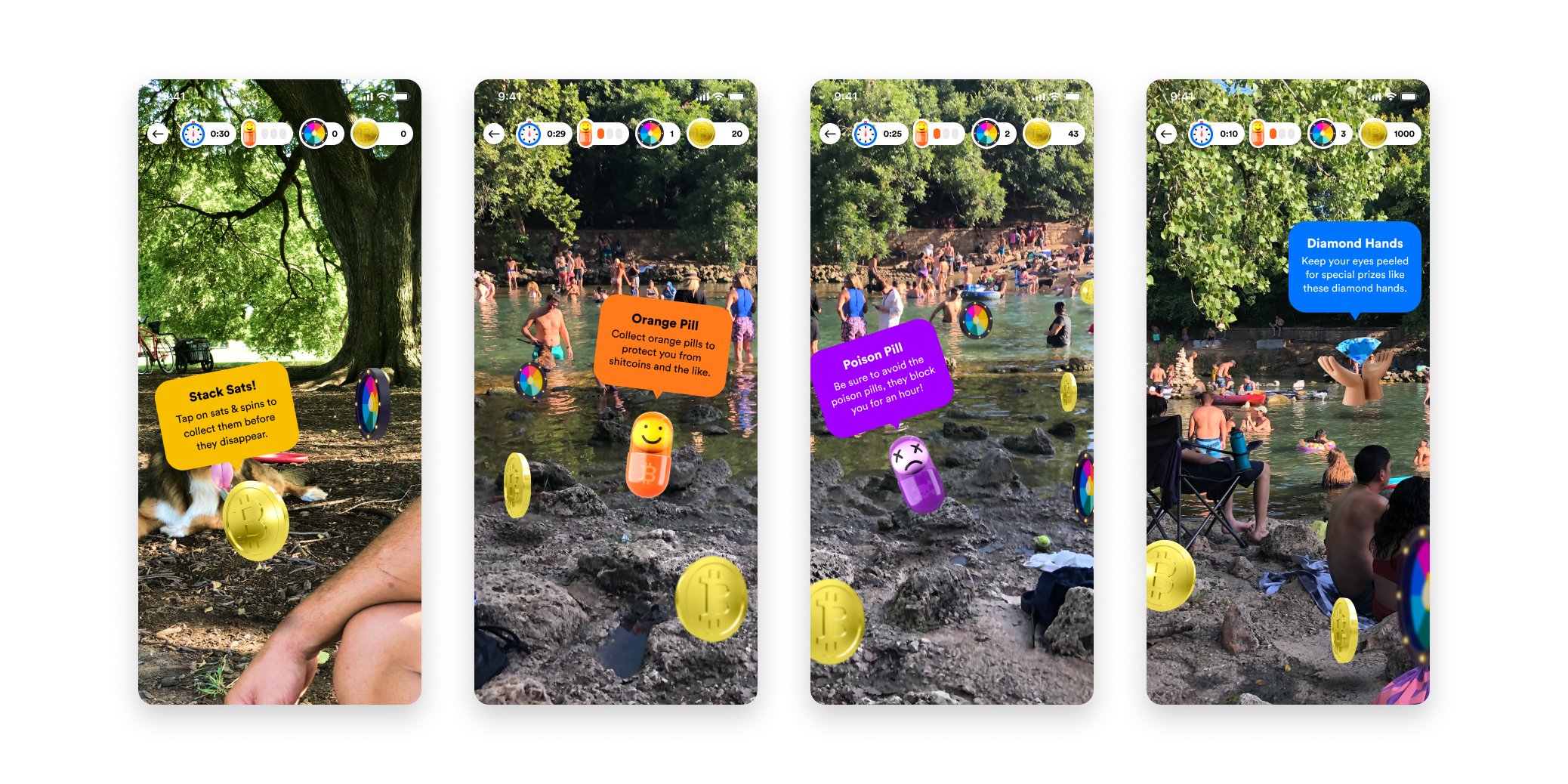 The AR experience acts as a natural extension of the Fold App which already gives you the ability to earn bitcoin going about your daily life: buying coffee, going shopping, paying bills, and even paying your taxes. While the experience is open to anyone, Fold Cardholders can collect extra spins and rewards boosts to increase their rewards on the Fold Card.
The complete experience will drop next year and will enable individuals to find, trade, and hide bitcoin and other rewards throughout the world IRL, and will also give merchants the ability to engage the community with incentives and offers. It all started with someone saying 'let's make PokemonGo but for bitcoin' and ended with 'let's build a new way to exchange and share bitcoin with others.'
The Bitcoin Metaverse
We believe bitcoin is really just a game. And, there are millions of people around the world already playing this game every day, working to acquire bitcoin through mining, trading, shilling and earning in pursuit of financial freedom; all the while avoiding the villains of inflation, monetary controls, censorship, and other forms of financial debasement.
The only catch is that there are only 21,000,000 bitcoin that will ever exist, of which ~90% have already been found. Fold users alone have already captured billions of satoshis this year and we're only just getting started. In fact, every person on the planet is already playing this game, they just don't know it yet. It's time to tap in and get off zero.
Welcome to the bitcoin metaverse, or whatever you want to call it.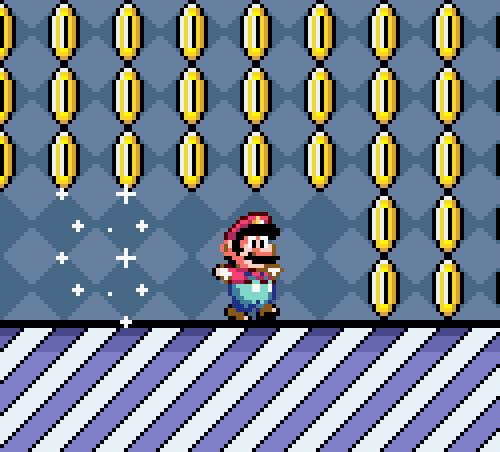 Built with 💛  by the Fold.