Available to Fold Cardholders June 16 - June 30, 2021
¡Viva El Salvador!
June 2021 has been a historic month for Bitcoin with big news coming out of El Salvador following the Bitcoin 2021 conference. On June 8, El Salvador approved the #BitcoinLaw making it the first country to adopt Bitcoin as legal tender.
The downstream effect of El Salvador's decision could pave the way for Bitcoin's fluency around the world, and their plan to leverage the country's volcanoes to power bitcoin mining facilities is incendiary.
The volcano-themed post-purchase wheel celebrates this most recent milestone by setting a minimum reward of 1%.
Just like Bitcoin, you can't lose.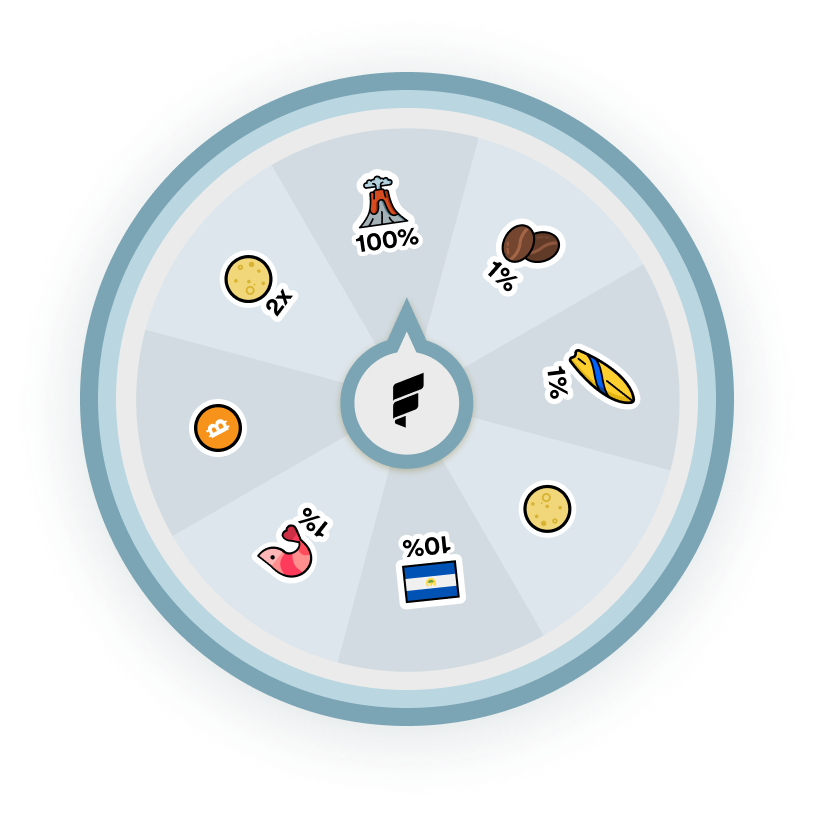 The floor is lava
Once last week's news broke, we heard this question a lot:
How 'bout now?
With the Volcano Wheel, every purchase you make nets you at least a 1% reward, with a chance to win big with 10%, 100%, or even a whole bitcoin.  
Even the ground is hot on this wheel, and a constant bubbling up of sats can at any moment burst into a life-changing amount of satoshis.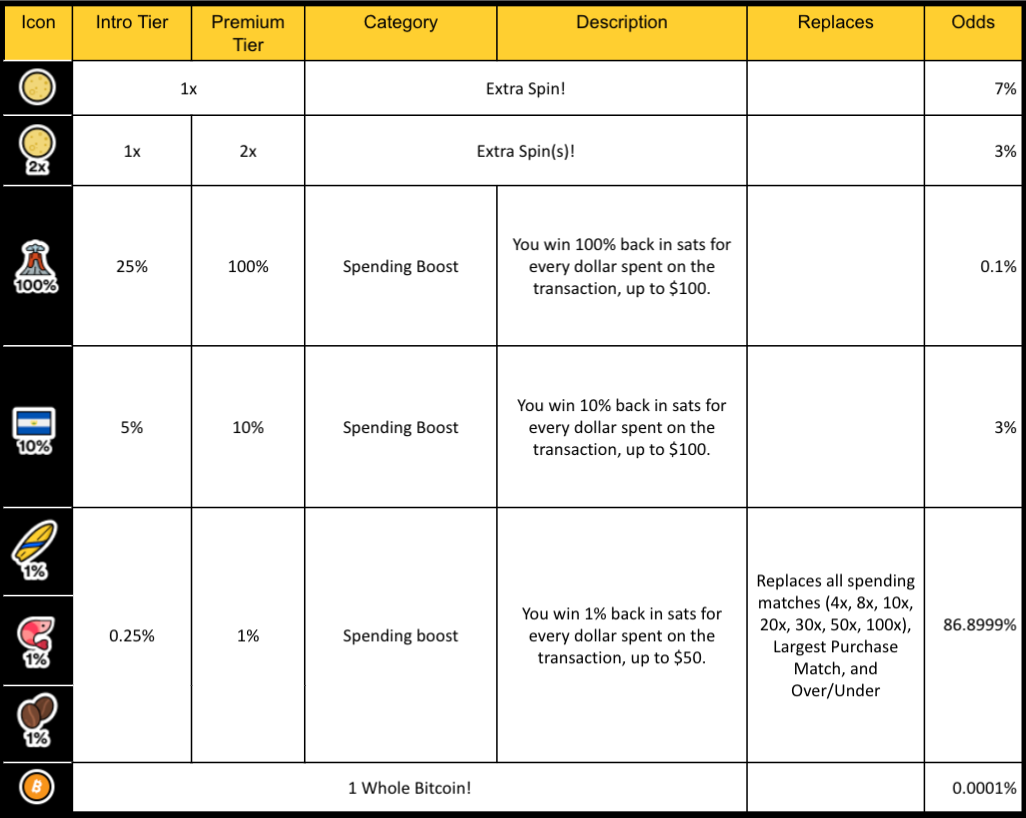 Stacking Spins
Extra spins are still a prominent feature of this wheel. Use extra spins you land on to spin again, or save them up for crucial purchases.
💡Reminder: you can also stack spins when you save & spend. Get spins every day your balance is greater than $1,000, and every time you make a purchase over $250.
---
How would you rate this week's spinwheel? Great 🎉 • Meh 😑 • No Good 👎
New to the Fold Card? Start here.
Updates
Want to get updates when a new purchase wheel is available? Follow along here on our blog, on Twitter, or join our Discord community.
Standard disclaimer:
This is just a summary. The purchase wheel is currently only available to Fold Cardholders. The wheel is available for spinning after each purchase made with the Fold Card (currently excluding ACH), subject to certain exclusions.
For full terms and conditions, see Terms of Spinwheel Sweepstakes. You can read about each of our spinwheel prizes from the current and prior wheels.