Available to Fold Cardholders June 30 - July 14, 2021
Uncle Satoshi > Uncle Sam
"Throughout the ages, currencies have ceased to exist because of one rudimentary fact: governments are unable to resist the temptation to create free money for themselves."
- Nik Bhatia, Layered Money
Every 4th of July, Americans celebrate Uncle Sam's hard-fought independence from an oppressive foreign government. This year, we thought it was time to move the needle and celebrate (Uncle) Satoshi's vision of independence from a centralized monetary system, for all of us.
Enter The Wheel of Uncle Satoshi.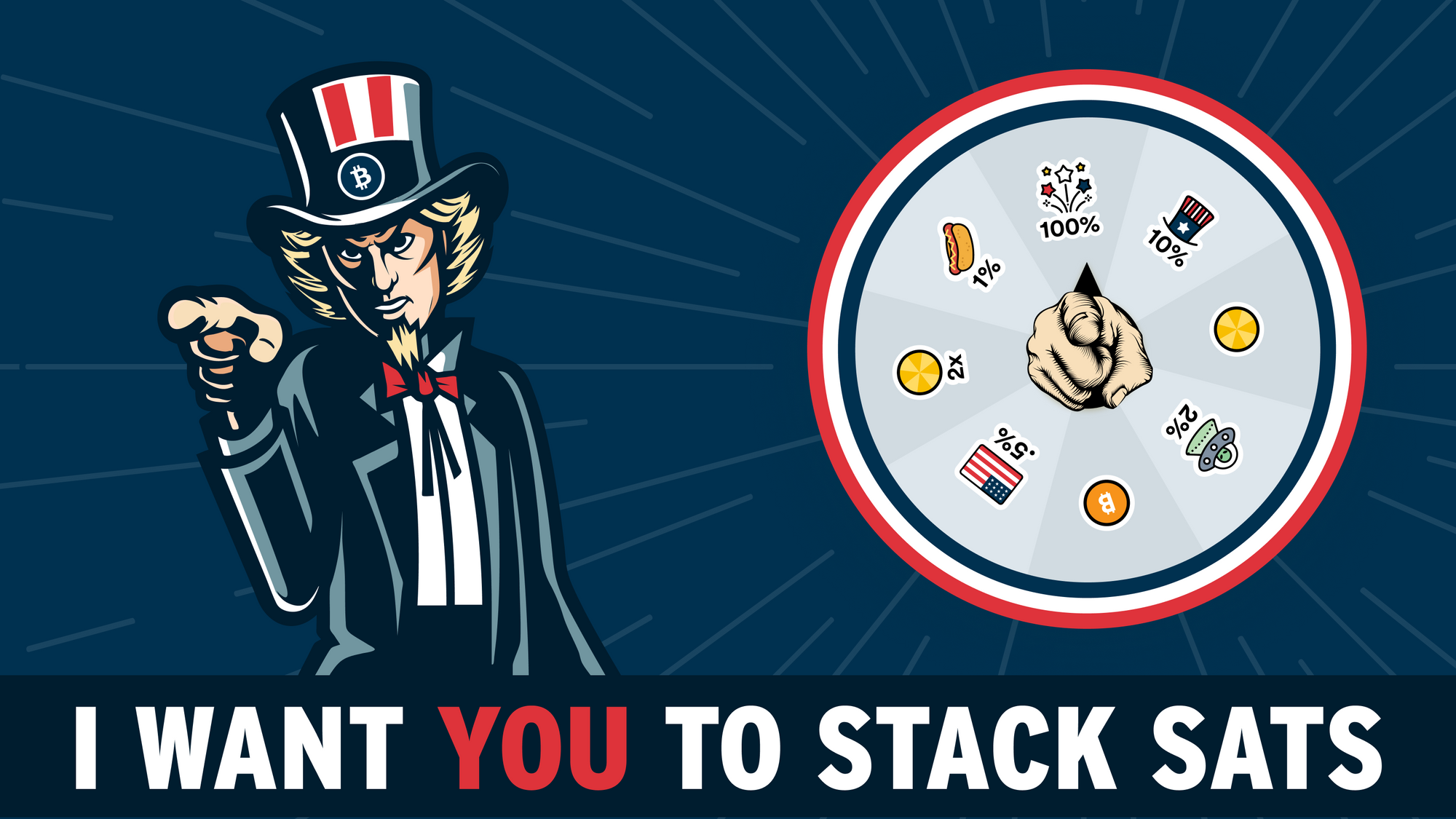 We appreciate the opportunities afforded to us by living and working in the US. We also acknowledge that a society built upon infinitely-printed money prevents us from ever being truly free.
Bitcoin fixes this.
For the next two weeks, every time you spin Uncle Satoshi's wheel you are trading in some of your dirty fiat for sweet sats. So go grill up some hot dogs, light off some fireworks, and fly the stars and stripes; just remember to also spin the wheel.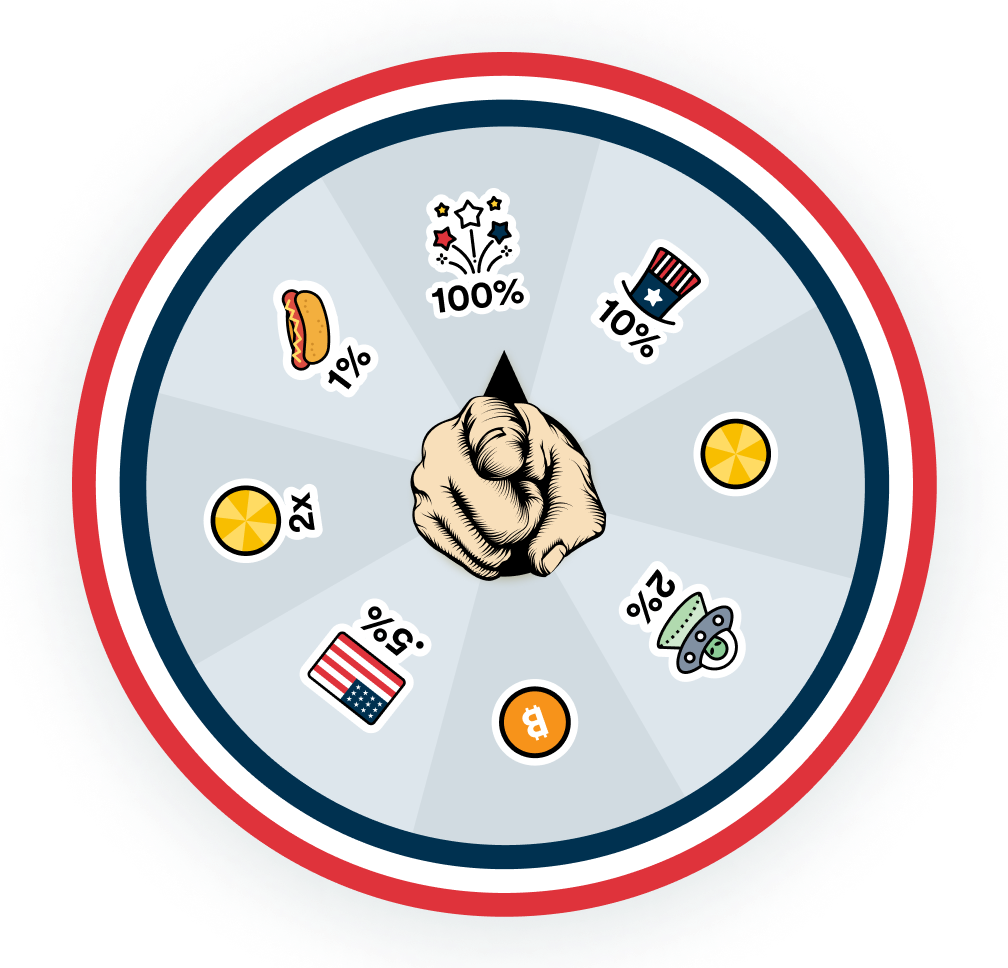 More control and more variance
The feedback we heard from the Volcano Wheel was loud and clear: a minimum floor was a welcome change, and, it's boring.
So we made some adjustments:
• Added two new wedges: 0.5% and 2%
• Increased chances for hitting >1% (no more hitting that 1% shrimp wedge 45 times in a row)
• More spins so you can decide which purchases really deserve a second (or third, or fourth, or fifth...) shot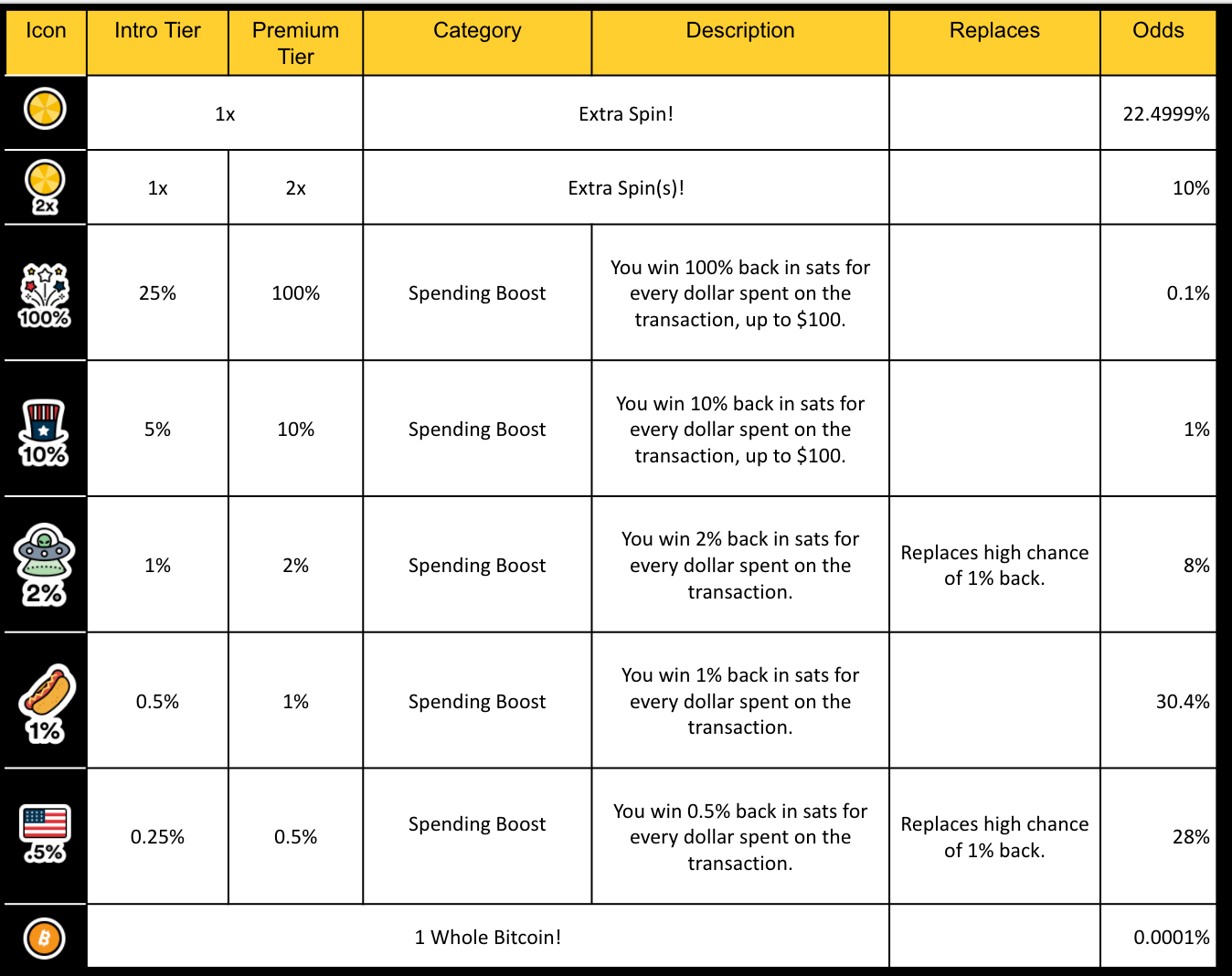 Stack spins to stack sats
With increased chances of earning spins on this wheel, your strategy can really begin to take shape. With a 1/3 chance of earning an extra spin after every purchase you can ensure that your largest and most important transactions reap the largest rewards.
💡Reminder: you can also stack spins when you save & spend. Get spins every day your balance is greater than $1,000, and every time you make a purchase over $250.
---
How would you rate this week's spinwheel? Great 🎉 • Meh 😑 • No Good 👎
New to the Fold Card? Start here.
Updates
Want to get updates when a new purchase wheel is available? Follow along here on our blog, on Twitter, or join our Discord community.
Standard disclaimer:
This is just a summary. The purchase wheel is currently only available to Fold Cardholders. The wheel is available for spinning after each purchase made with the Fold Card (currently excluding ACH), subject to certain exclusions.
For full terms and conditions, see Terms of Spinwheel Sweepstakes. You can read about each of our spinwheel prizes from the current and prior wheels.