Available to all Fold cardholders July 5th - August 3rd
Welcome to the summer of spinning. Grab your lemonade and sunscreen, it's time to stack some sats and HODL 😎.
Think BIG, stack BIG
With Bitcoin price so low, there's no better time to be bullish and continue stacking big. So we're heating things up and replacing the 100 sats wedge with a 10,000 sats wedge!
Two new gift cards have hit the Shop (see which ones below) so to celebrate, we brought back the 1% Gift Card Spending Boost; land on this wedge and earn an extra 1% back on the next gift card you buy in the Shop using your Fold Card.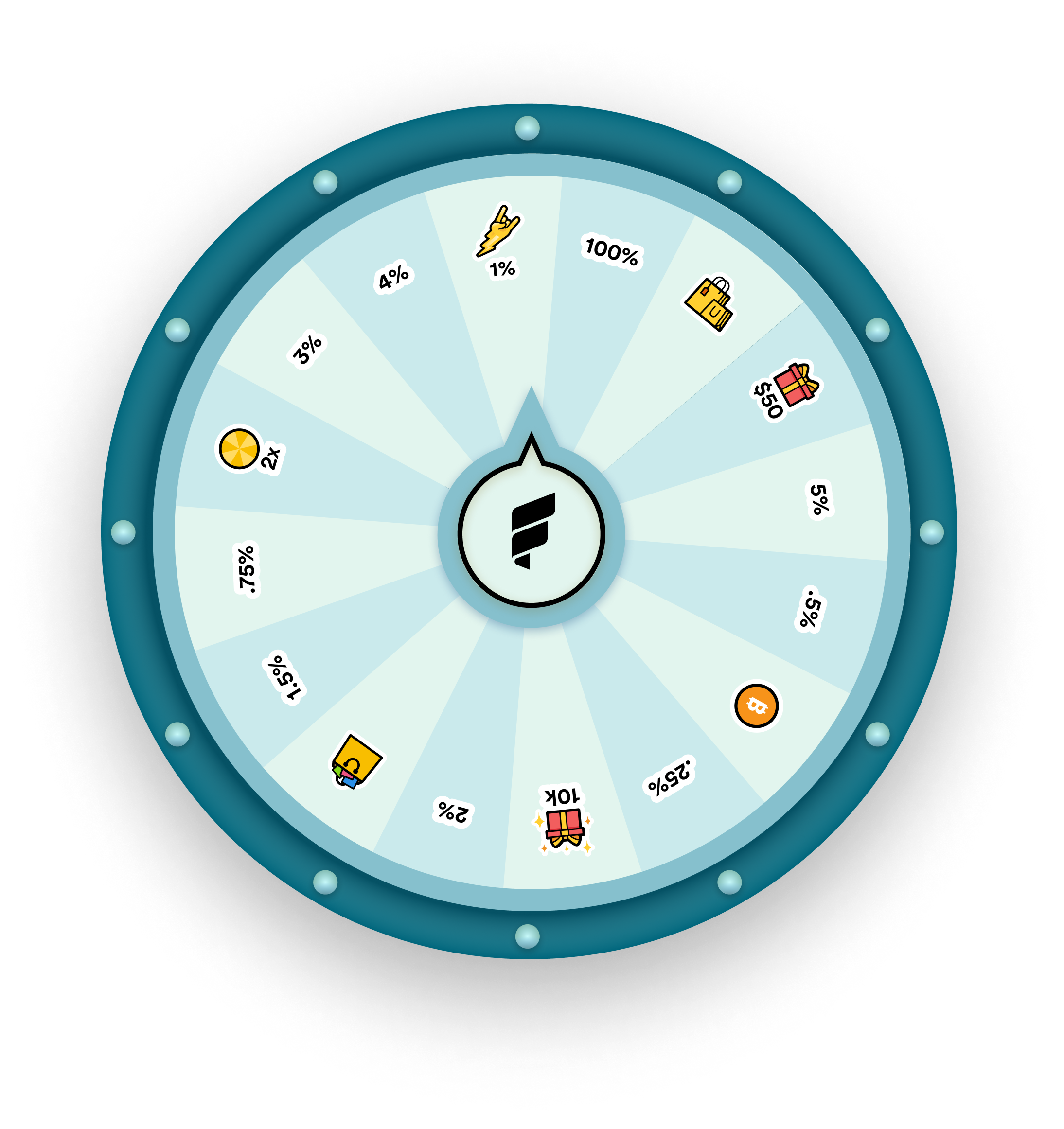 Gift Cards
Buying gift cards from our Shop with your Fold Card is the best way to stack sats with Fold; land on the Gift Card Spending Boost and earn 2.5% - 19% back in bitcoin every time you do.
To give you more options to stack, we're now offering gift cards to two of our favorite bitcoin companies, with each one rewarding 10% back in bitcoin.
Coinkite 🔒
Not your keys, not your coin.
We've always supported self-custody by processing free rewards withdrawals every Tuesday; now, you can earn bitcoin when you take the steps yourself to secure your 🌽 with a Coldcard wallet.
Lightning Store ⚡
Snag the best bitcoin threads in the game from the Lightning Store and earn bitcoin while doing so. Seriously, they are so awesome that we even did a t-shirt collab with them. Check it out.
More...
Be on the lookout for new merchants hitting the Shop in the coming weeks! If you've got some specifics in mind, drop us a line on Twitter or in our Discord.
Prizes
Need a refresher? Here's a table of all the prizes available on this new purchase spinwheel.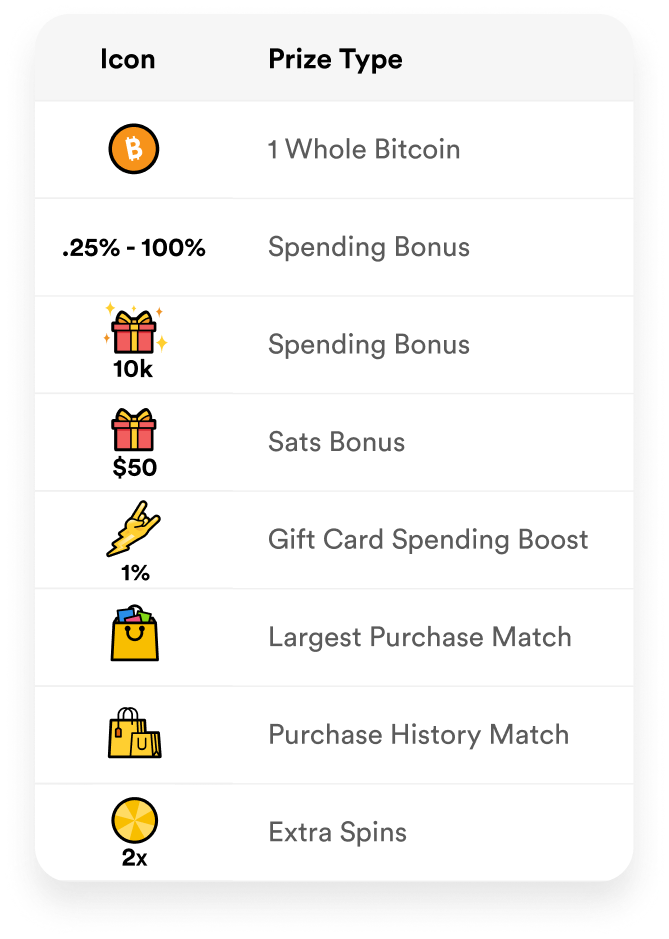 For more information on the current prizes and odds, you can always visit this page.
Move the needle
So how are things going? We factor in your feedback as we build out each wheel. What did you think of this one?
---
Welcome
New to the Fold Card? Start here.
Updates
Want to get updates when a new purchase wheel is available? Follow along here on our blog, on Twitter, or join our Discord community.
Standard disclaimer
This is just a summary. The purchase wheel is currently only available to Fold Cardholders. The wheel is available for spinning after each purchase made with the Fold Card (currently excluding ACH), subject to certain exclusions.
For full terms and conditions, see Terms of Spinwheel Sweepstakes. You can read about each of our spinwheel prizes from the current and prior wheels.