Available to Fold Cardholders Wednesday, February 10 — Wednesday February 24
Two big changes on the spinwheel this week!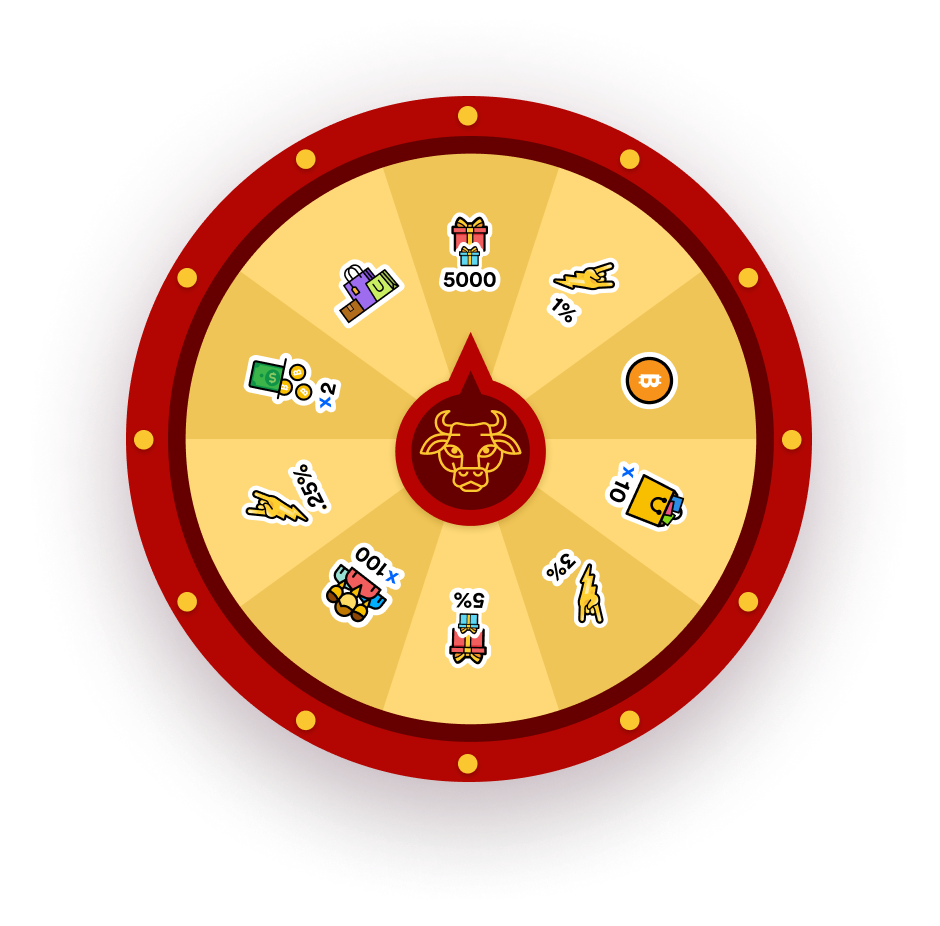 First, we are increasing the number of wedges from 8 → 10. Second, we are are now polling you to see what changes we should make to the wheel each week.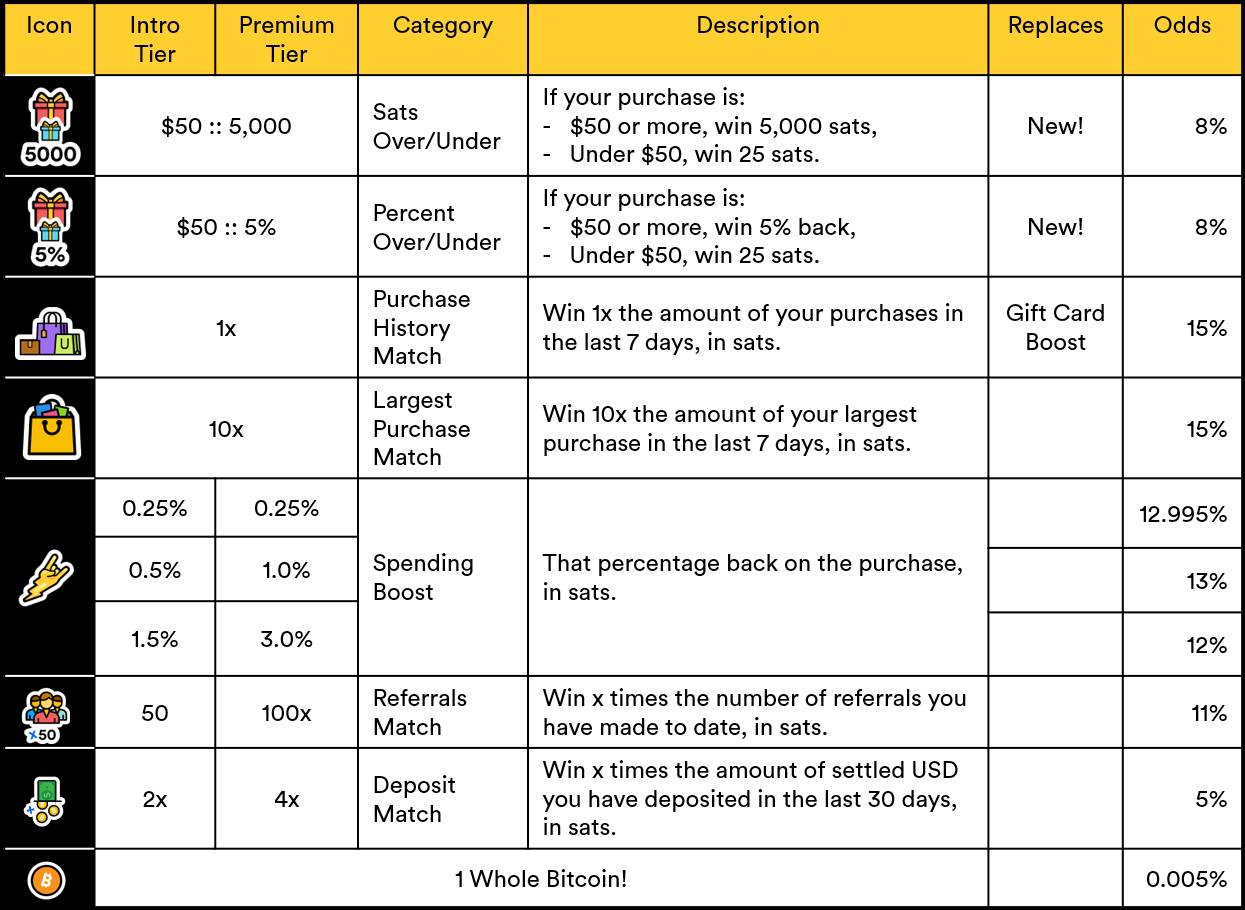 Moar Wedges!!
We increased to ten wedges from eight? Why? Simple, balance and variety. The complaint we hear most often is "I land on X too much." Adding two more wedges gives us more prizes and allows us to balance the wheel in a way that's more fun and rewarding.
Two New Over/Unders
The two brand new wedges are Over/Unders. You voted on where you wanted the over/under purchase threshold to be. The result: $50 won by a landslide.

👉 Pro Tip: Let us know what you think of these Over/Unders as they will be a fun staple (we think) of the wheel once extra spins are launched.
Removing Gift Card Boost
On the last wheel we juiced the gift card boost to celebrate that we had solved our inventory issues.
But we heard you loud and clear that the user-experience still needs refinement, especially when you have a daily gift card boost and then land on an additional gift card boost.

So we are taking the Gift Card Boost off the wheel until we can improve that experience.
Purchase History Match Replaces Gift Card Boost
Replacing the Gift Card Boost is the Purchase History Match. This Match is a 1x match of your total spend in the last 7 days. That match includes the purchase that triggered the win (We know that was a problem with the Largest Purchase Match also).
Which do you prefer? Purchase History Match or Gift Card Boost?

Vote in our Discord server.
Largest Purchase Match Tweaked
You voted and we heard you. The preference by a large margin was to increase the lookback period and decrease the size of the match. So that's what we did.

One Bitcoin Odds Reduced
This week we had two 1 BTC winners. Congrats to them!
However, like is stated in our terms, we limit that win to 1 BTC per wheel. We will be enforcing those limits going forward. Let's face it, bitcoin is expensive (thanks Elon!).
So why reduce the odds if we have a limit anyway? We want the odds of landing on the 1BTC Wedge to be the same for the entire time the wheel is live.
Our program is growing, we have more cardholders doing more transactions. If we had kept the odds where they were last week, it would be more likely that someone would win in early in the wheel versus late in the wheel.
How would you rate this week's spinwheel?
---
Updates: Want to get updates when a new purchase wheel is available? Follow along here on Medium, on Twitter, or in our Discord community (wheel updates post in ✨spinwheel-updates).
Standard disclaimer: This is just a summary. The purchase wheel is currently only available to Fold Cardholders. The wheel is available for spinning after each purchase made with the Fold Card (currently excluding ACH), subject to certain exclusions.
For full terms and conditions, see Terms of Spinwheel Sweepstakes . You can read about each of our spinwheel prizes from the current and prior wheels.