Available to Fold Cardholders April 7 — April 21, 2021
We launched extra spins three wheels ago (is that all??!?). We used that time to stress test the wheel, and we're feeling good. So good, in fact, that this week it was your wheel to design.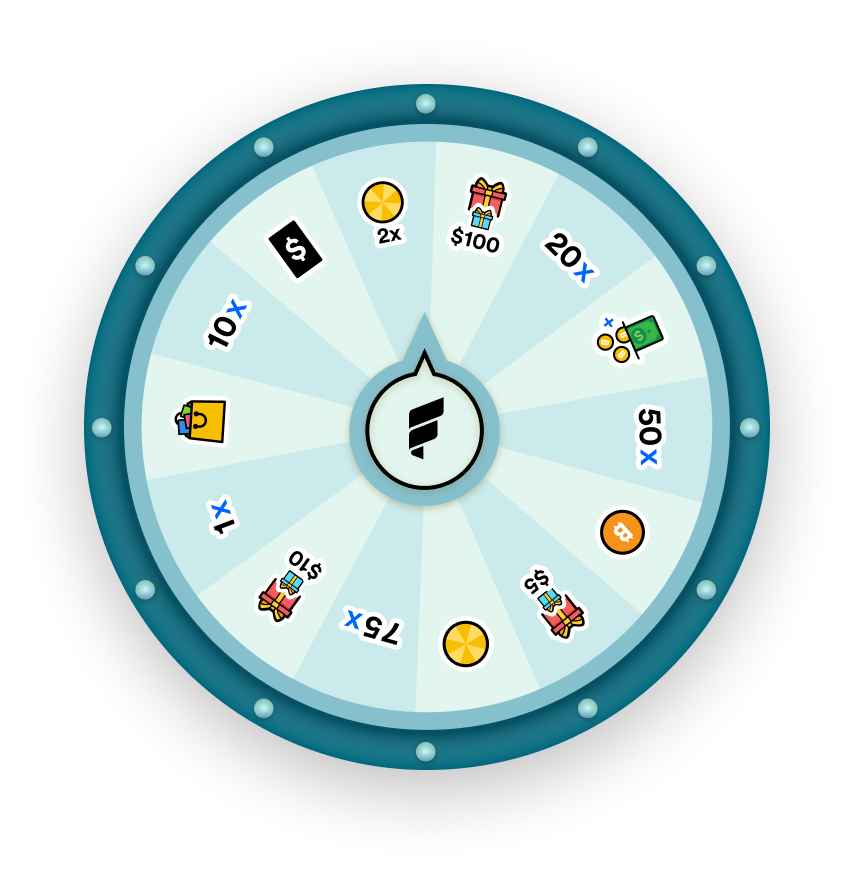 ---
So we asked what you wanted to see, and you answered: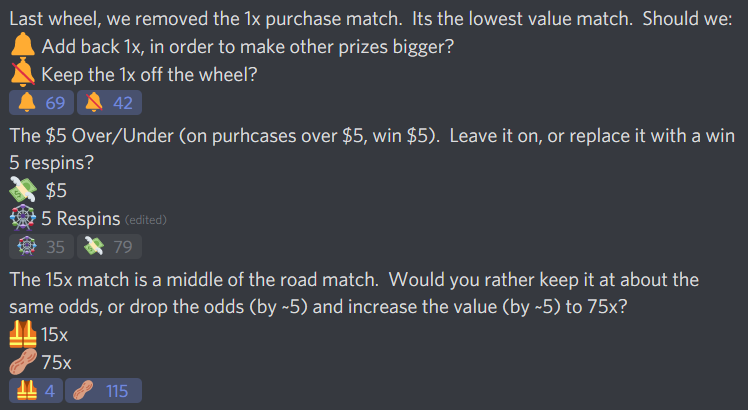 With those changes, here's this week's Wheel: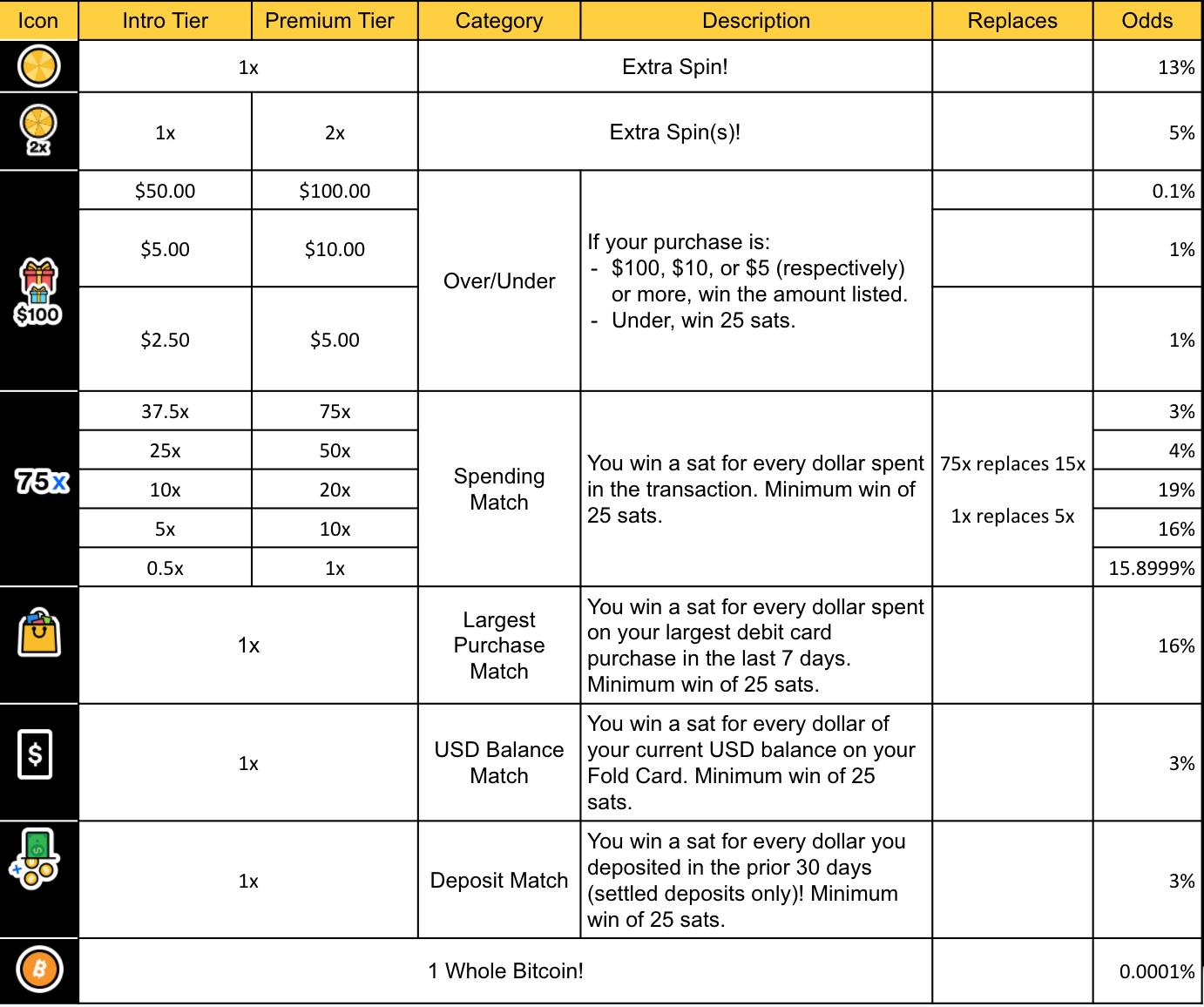 Small changes, but more upside to chase this week.
---
How would you rate this week's spinwheel?
---
Updates: Want to get updates when a new purchase wheel is available? Follow along here on Medium, on Twitter, or in our Discord community (wheel updates post in ✨spinwheel-updates).
Standard disclaimer: This is just a summary. The purchase wheel is currently only available to Fold Cardholders. The wheel is available for spinning after each purchase made with the Fold Card (currently excluding ACH), subject to certain exclusions.
For full terms and conditions, see Terms of Spinwheel Sweepstakes . You can read about each of our spinwheel prizes from the current and prior wheels.