Available to Fold Cardholders March 24— April 7, 2021
👉 First things first: Updated purchase spin timers are now live! Here's what changed:
Premium: Went from 1 hour to spin → 24 hours
Intro: Went from 5 minutes to spin → 1 hour
---
This Wheel only has a few minor changes, all focused on one goal: consistency.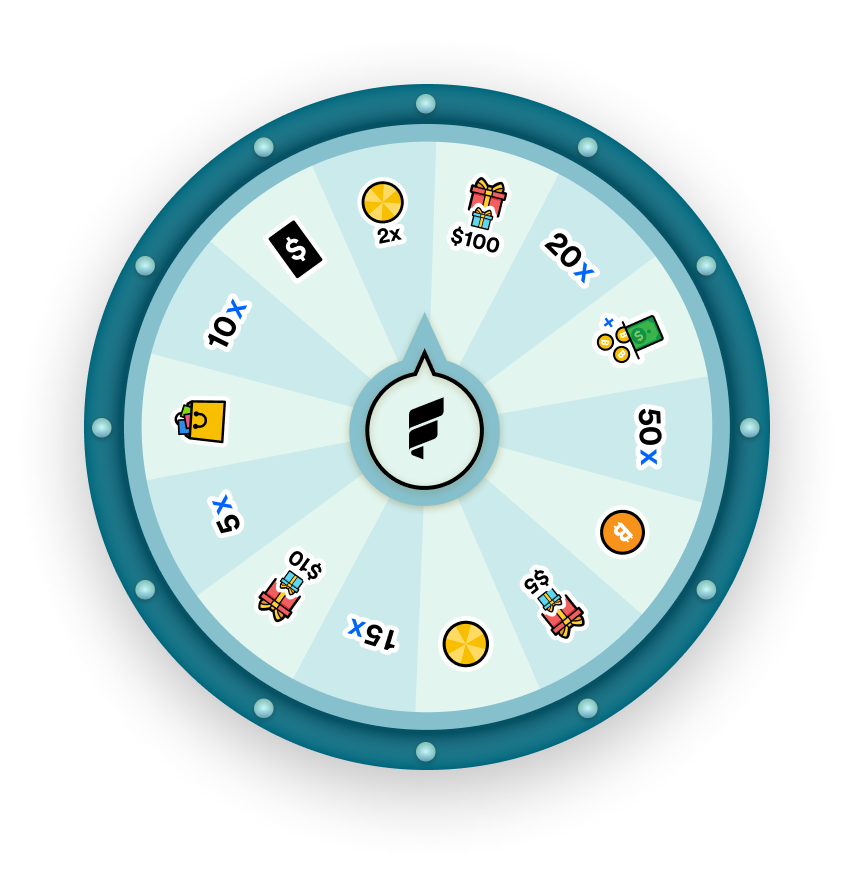 Consistency has been a huge ask, right after "purchases that scale."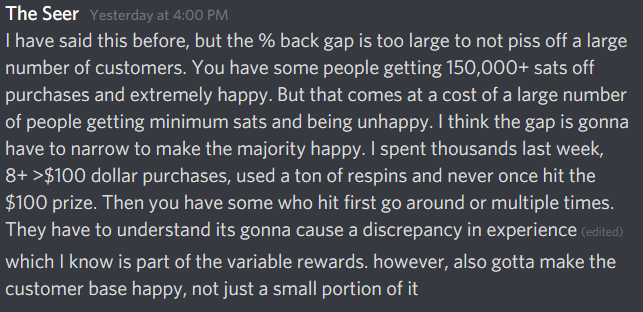 So The Seer has a good point — and who am I to argue with someone named The Seer. The last wheel had some big wins and some tough wedges.
This wheel tames some of those big wins in exchange for more consistent smaller ones.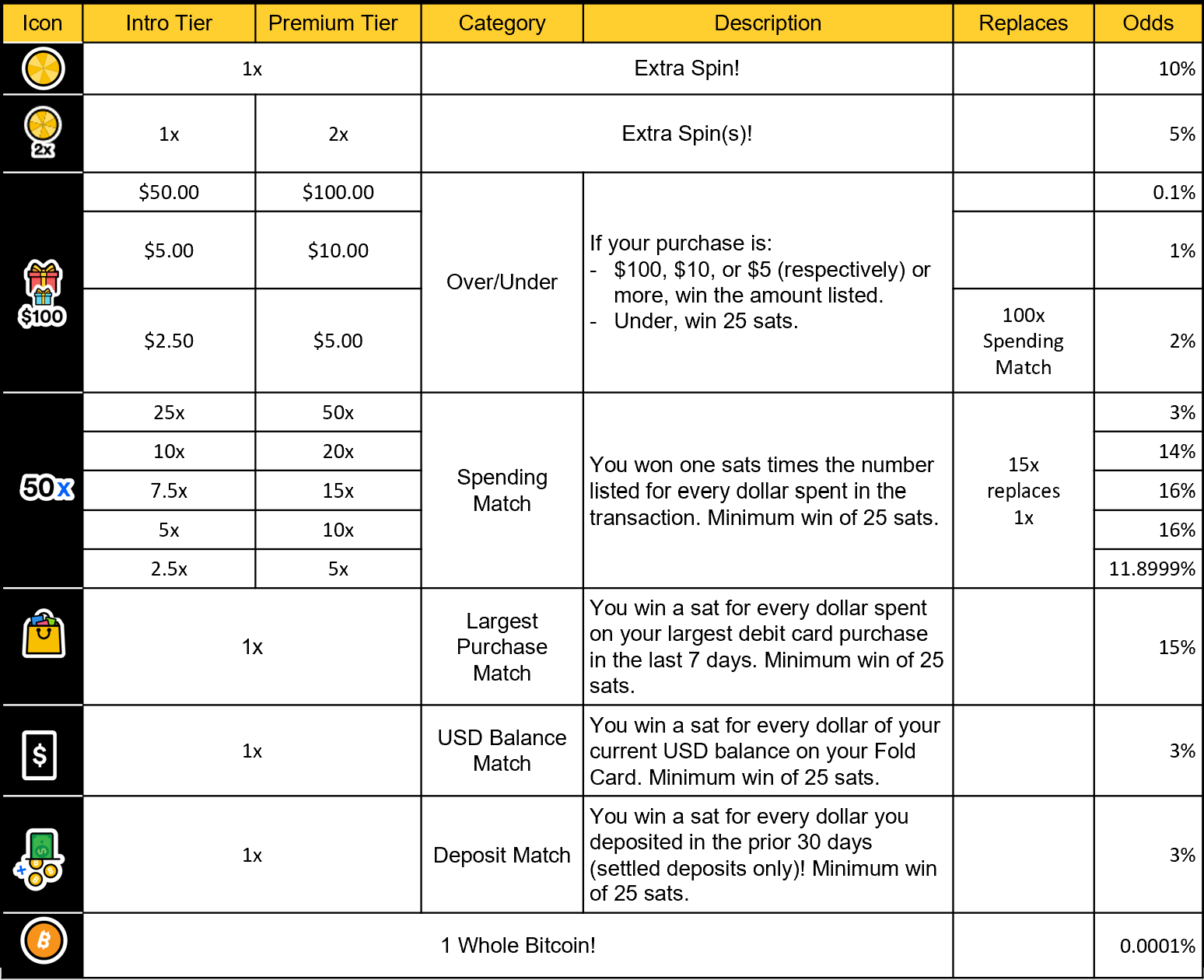 ---
Added 15x Spending Match, Removed 1x Spending Match
I assume this is a welcome change. Now its very difficult to have a truly bad wedge (unless you don't take advantage of the cheat code below).
Added $5 Over/Under match, Removed 100x Match
At 2% of the time, it's a great win. Any time you spend more than $5, you get $5.
To make room for it, we removed the 100x Match. That was a personal favorite of mine, because it generated such outsized wins. But again — its not all about me.
I'm curious on this new wedge. Instant fan favorite? Or anger that its not incentivizing large purchases?
Reduced odds of $100 Over/Under.
This was a controversial wedge (if you hit it, great!) but if not, it means lower prizes on the other wedges — like the 1x Spending Match. We kept the $100 on the wheel, for the adventurous. But we reduced the odds to help make room for the $5 Over/Under and the increased odds on the good matches.
How would you rate this week's spinwheel?
---
Updates: Want to get updates when a new purchase wheel is available? Follow along here on Medium, on Twitter, or in our Discord community (wheel updates post in ✨spinwheel-updates).
Standard disclaimer: This is just a summary. The purchase wheel is currently only available to Fold Cardholders. The wheel is available for spinning after each purchase made with the Fold Card (currently excluding ACH), subject to certain exclusions.
For full terms and conditions, see Terms of Spinwheel Sweepstakes . You can read about each of our spinwheel prizes from the current and prior wheels.