Available to Fold Cardholders February 24, 2021 — March 10, 2021
This week we release our biggest feature so far, Extra Spins. Hillary did an excellent job explaining Extra Spins in her blog post, so take a read!
Extra Spins means two slight wheel changes.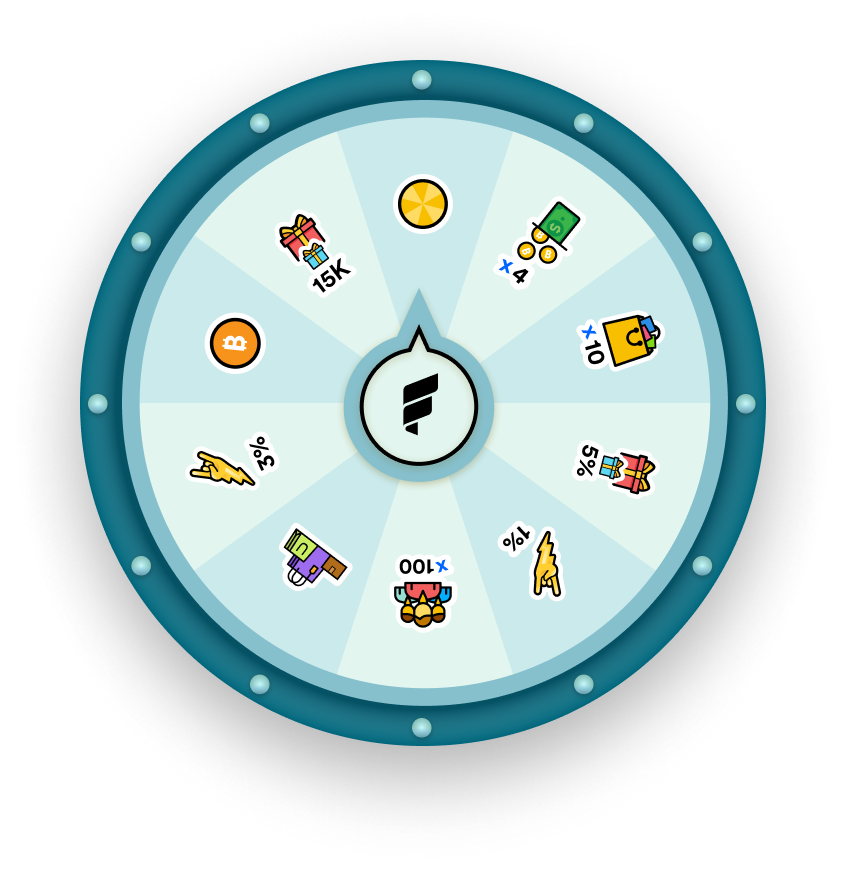 Good news: We're removing the 0.25% boost.
Better news: We're replacing it with an Extra Spin!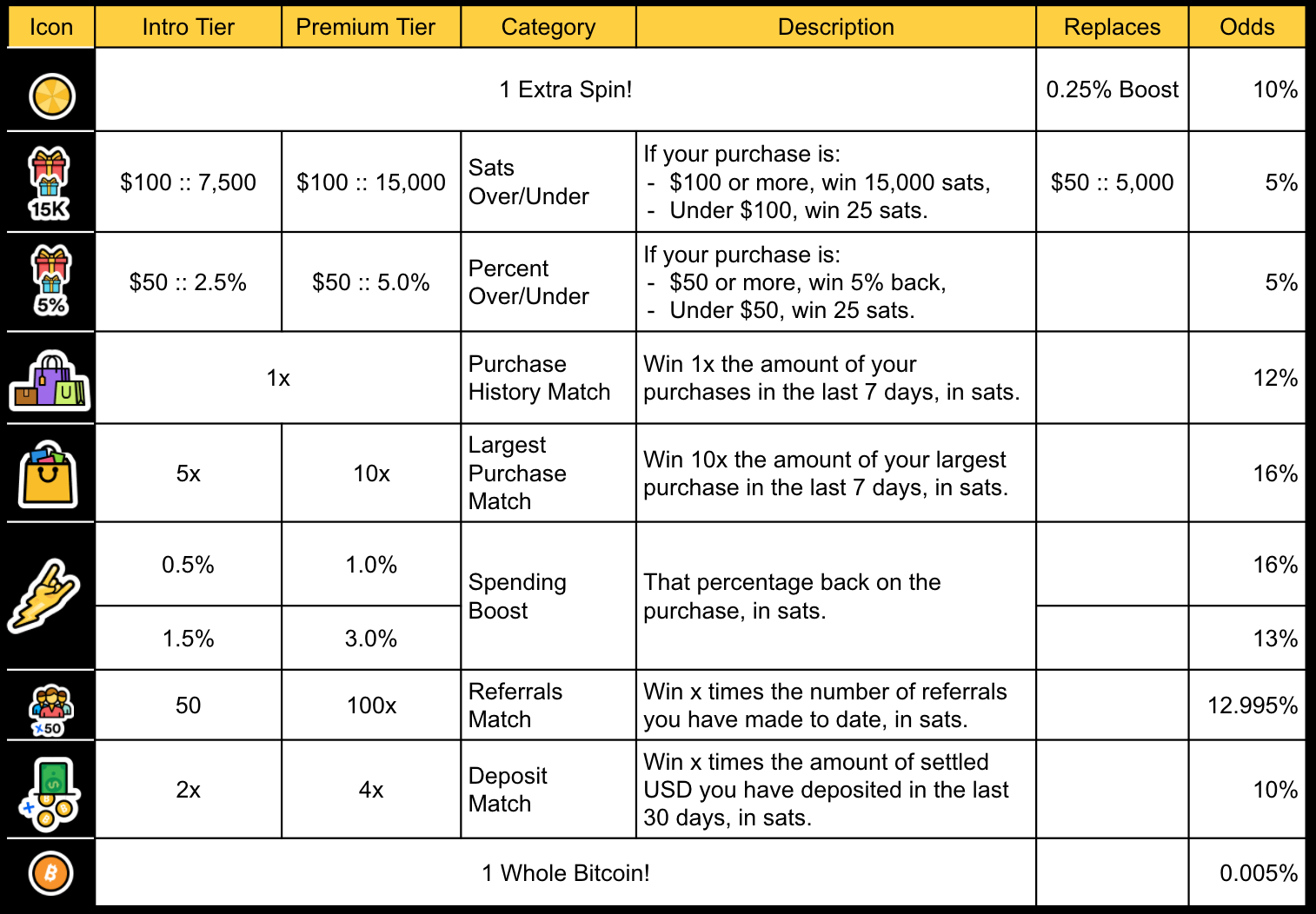 Best News: Got a big purchase? Win those big sats! We asked what you wanted to replace the $50 :: 5,000 Over/Under, and we heard you.

That means if you land on the $100:15,000 Over/Under, you win 15,000 sats if your purchase is $100 or more, and you win 25 sats if your purchase is less than $100.
---
How would you rate this week's spinwheel?
---
Updates: Want to get updates when a new purchase wheel is available? Follow along here on Medium, on Twitter, or in our Discord community (wheel updates post in ✨spinwheel-updates).
Standard disclaimer: This is just a summary. The purchase wheel is currently only available to Fold Cardholders. The wheel is available for spinning after each purchase made with the Fold Card (currently excluding ACH), subject to certain exclusions.
For full terms and conditions, see Terms of Spinwheel Sweepstakes . You can read about each of our spinwheel prizes from the current and prior wheels.