Wednesday, January 13, 2021 — Friday January 15, 2021
UPDATE: Great news! We hear you. We are going back to the New Years' Wheel through Wednesday, January 27, 2021.
Apparently this wheel wasn't the most popular, to put it mildly. While 42% of you voted "Love It", 58% of you voted "Hate It". That's unacceptable.
So we have restored the New Years Eve wheel. Details on the prizes are in my last post.
Here's your new "old" wheel. Note, we did not bring back the New Years background, because … well… its not new years anymore. All the prizes and odds stayed the same.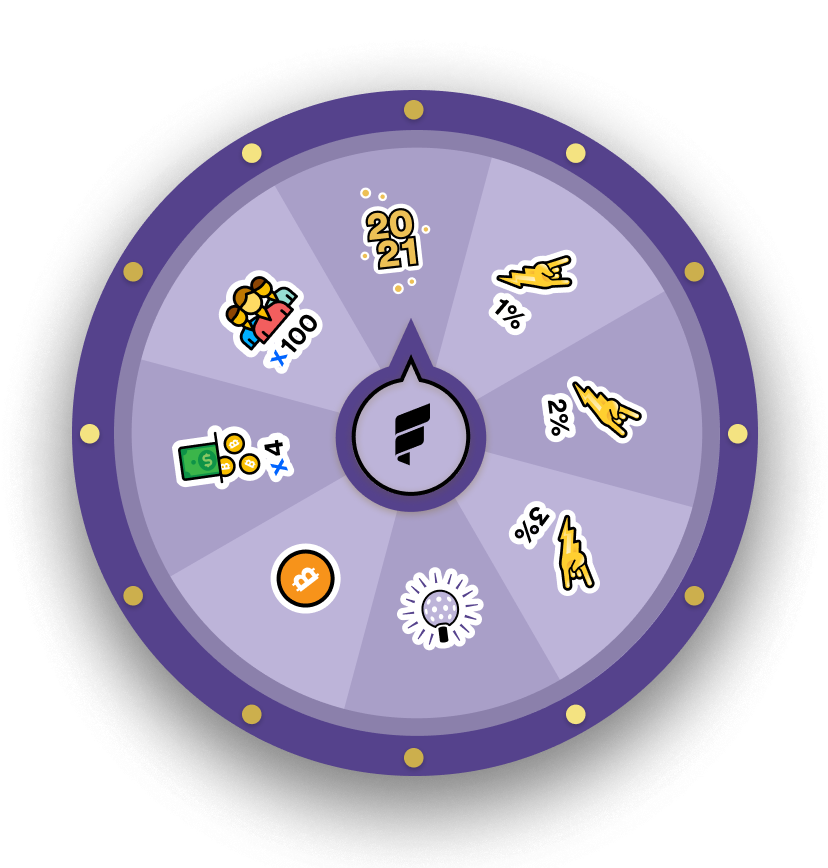 Finally, please be sure fill out our surveys in this post. We read every survey response and many of our wheels and prizes are based directly off your ideas.
Thank you for sticking with us. We love to build in the open, because we have the best and most passionate users. We appreciate your willingness to let us fail and to trust us to fix it quickly.
---
Original Post:
During this wheel, we will launch our most clamored for feature, in-app funding. And to celebrate it, a brand new reward.
Oh, and did I mention 8% sats back? What?!
Oh, and Premium now has 1 hour to spin? Are you serious!!!!1!!11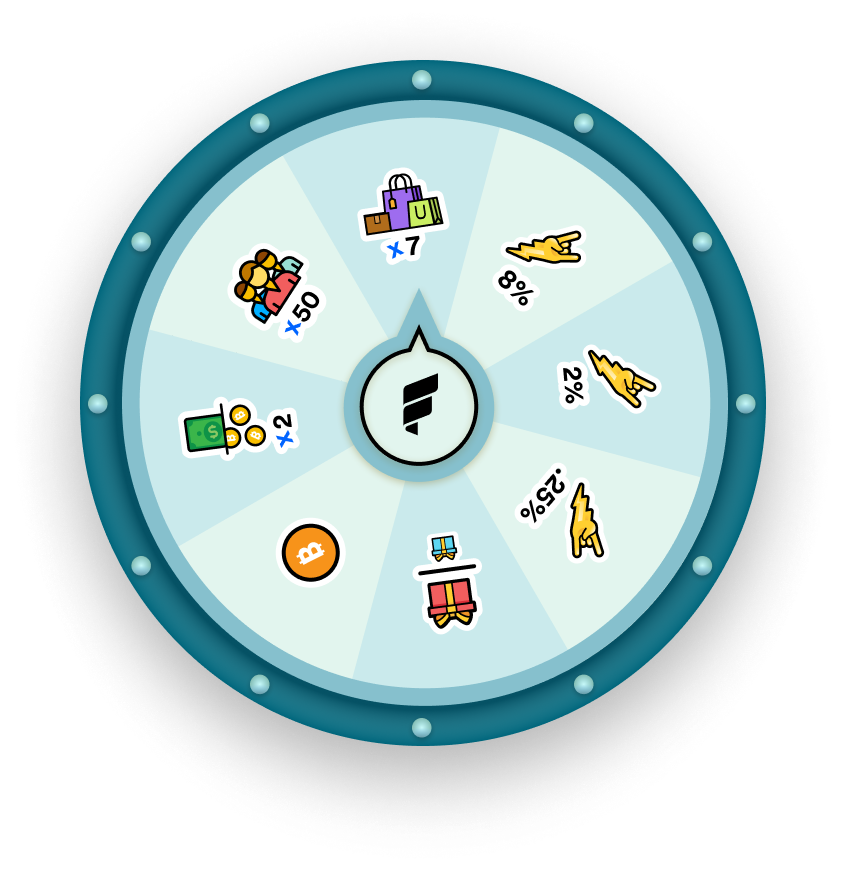 This Wheel's Theme: This wheel is designed to reward you for utilizing in-App funding and making Fold "Top of Wallet" for all your purchases, with a new prize type.
Average Purchase Match — Win 7x the average of your settled purchases in the last 7 days, in sats.
We also continue to hear your desire for rewarding large purchases. So this week the popular "$250 Over/Under Bonus" returns.
The Wheel: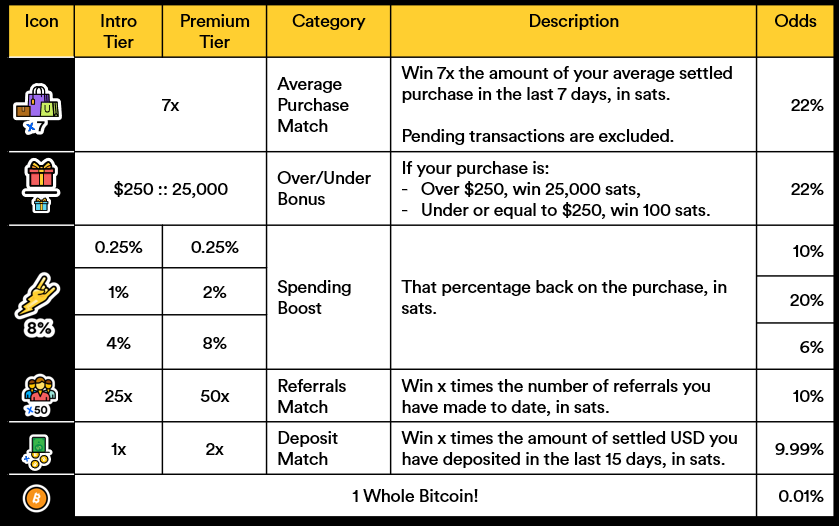 New Feature: This week, it will be easier than ever to load money onto your Fold Card. Starting soon (tomorrow, maybe?) you can click the + next to "available balance" on the Fold Card tab to "Add Funds" (you can also select "Add Funds" on the Account tab). Then select "In-App ACH Funding" to easily fund your account.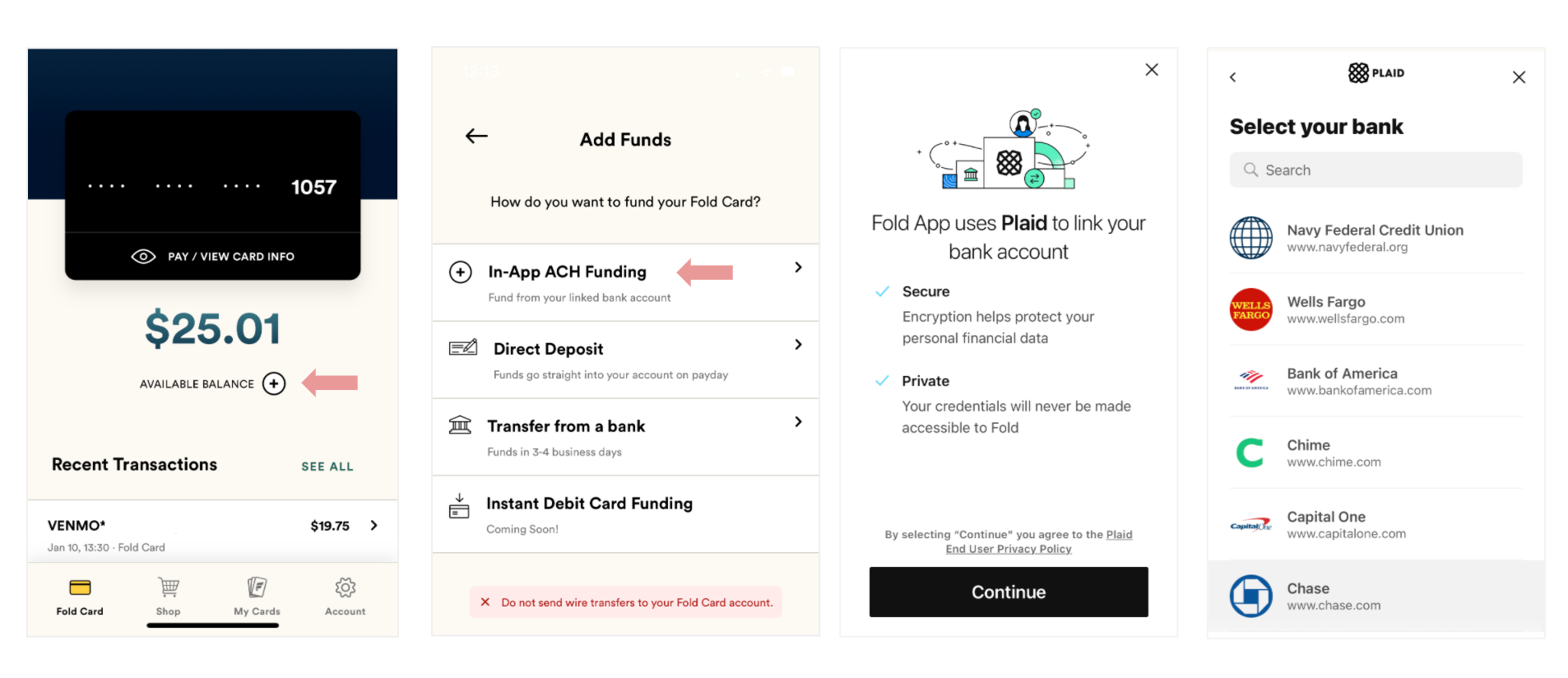 We will announce when this feature is live via email, in our Discord community, and on Twitter.
Feedback:
Updates: Want to get updates when a new purchase wheel is available? Follow along here on Medium, on Twitter, or in our Discord community (wheel updates post in ✨spinwheel-updates).
Daily Spin Wheel: We are also updating our daily spinwheel. Its been a long time since we've refreshed the spinwheel, so it is due for a makeover. Stay tuned.
Standard disclaimer: This is just a summary. The purchase wheel is currently only available to Fold Card Holders. The wheel is available for spinning after each purchase made with the Fold card (currently excluding ACH), subject to certain exclusions. For full terms and conditions, see Terms of Spinwheel Sweepstakes . You can read about each of our spinwheel prizes from the current and prior wheels.